Now that we're returning to the office, some of you may be moving into new office spaces at our BRAND NEW YTL HQ! And we all know that being in a comfortable, inviting atmosphere plays a huge role in our overall mood and productivity at work, especially while adjusting to a new-normal. 
The most productive offices balance the comforts of home (our office for the past few weeks) with a professional business image. Arguably, a stylish setting full of colour, life and inspiration leads to a happy, healthy work environment for you and your team members to thrive in. 
Here are 10 office decorating ideas to enhance your new or current office space, with elements to keep you and your team productive, inspired and motivated every day.
1. Let team members personalize their spaces
Because everyone has their own taste and personal style when it comes to decor, encourage your team to integrate any elements that will keep them motivated throughout the day.
This can be something simple like a colourful planner that keeps them on track or something sophisticated like a mural of their favourite artist.
2. Position your desk properly
If you have a private office within your workspace, point your desk so you are facing sideways to team members walking by or wanting to pop in.
This way, you're balancing privacy with openness without sacrificing your productivity rhythm.
3. Add a big clock 
Never ask Sarah what time is it again. Placing a can't-miss, oversized clock in the centre of your workspace is a modern way of keeping track of time – a must have for your office wall decor.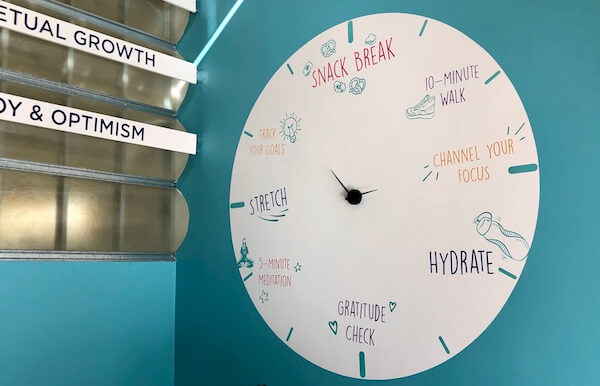 4. Integrate your brand colours
When choosing a colour scheme for your space, incorporate your brand's colours (yes, the YTL blue!) so your space really upholds a consistent style reflective of what you and your subsidiary are all about.
5. Have healthy snacks on display
Setting up a colourful display of snacks is an inviting and enticing way to get your team eating healthy throughout the day so they can stay sharp and focused.
Put out a fruit bowl and snack bars for everyone to grab when they're in need of some brain fuel.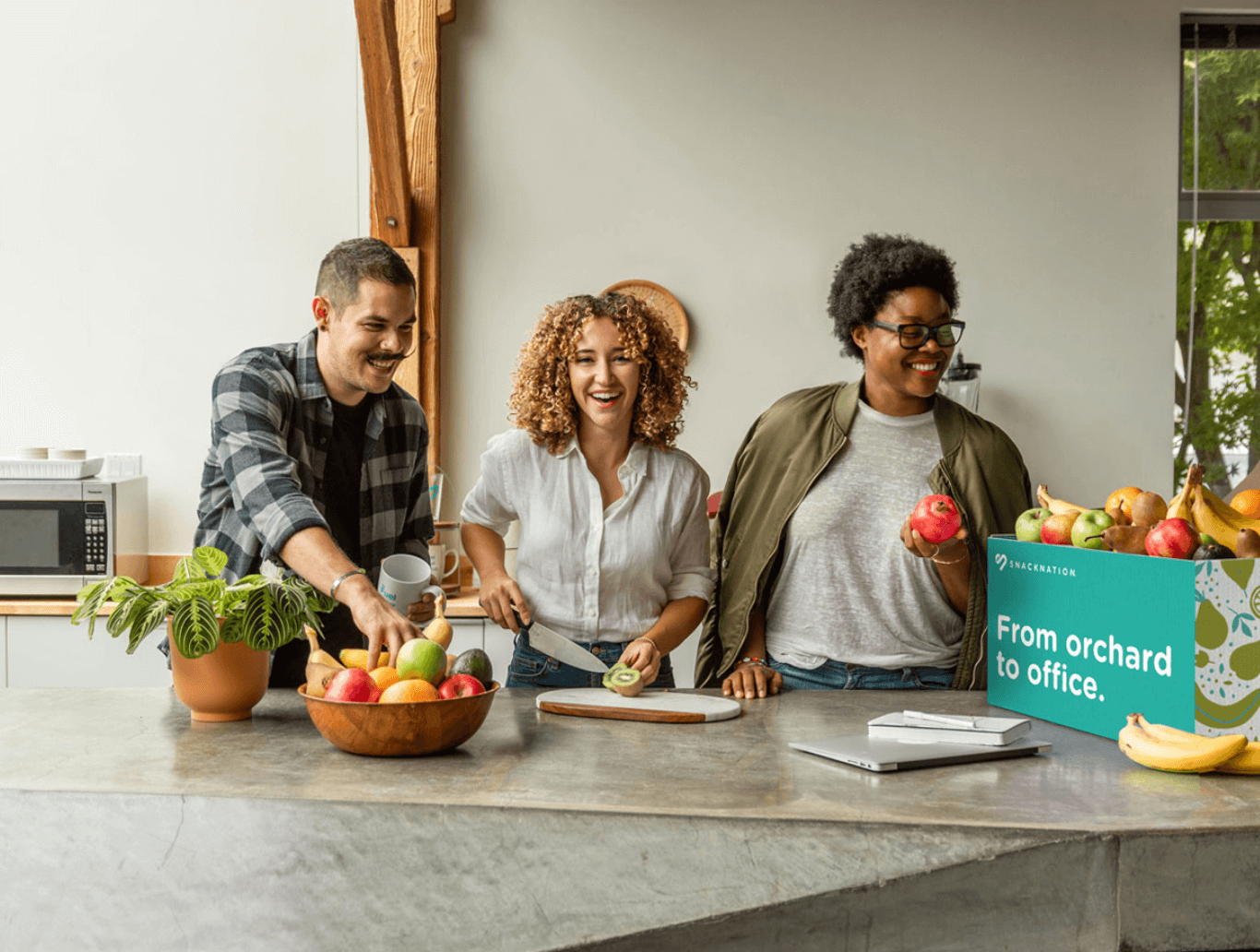 6. Add a bookshelf
If your office likes to keep ahead of the competition with professional development and business books, stock some of the office favourites on a bookshelf in a meeting space or community room.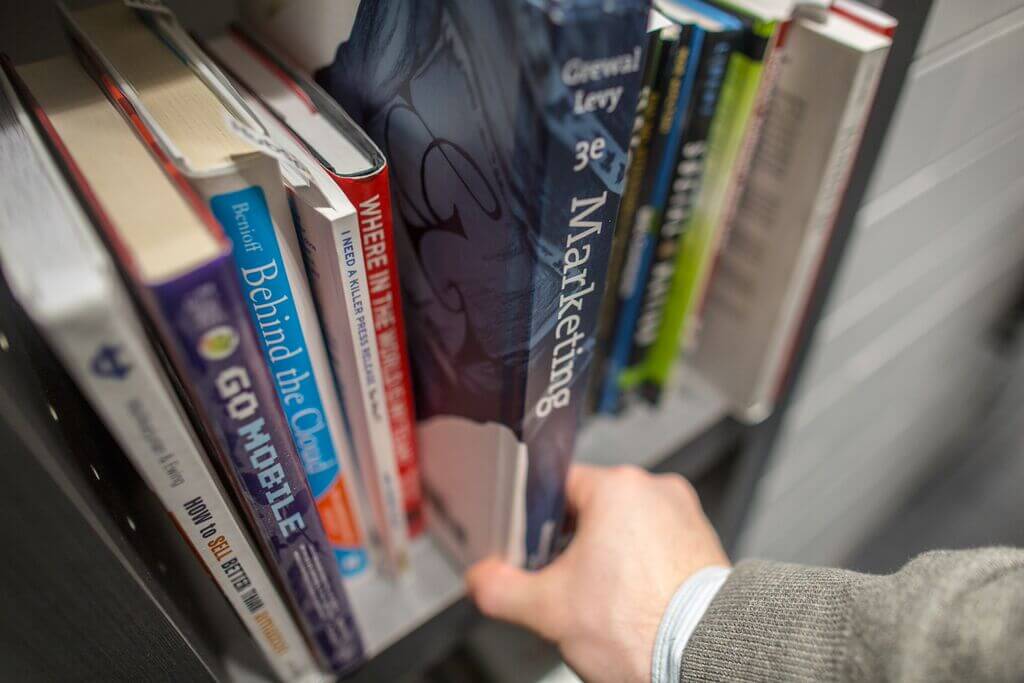 7. Get rid of office clutter
Papers, files and boxes of all sorts are bound to pile up after a while. Setting aside 20 minutes each day or an hour each week to clear out office junk will have your space looking clean and refreshed in no time. 
(you might find this etc. helpful: https://www.ytl-btrt.com/marie-kondo-fy-your-office/)
8. Don't forget about office aromas
Having nice smells in your office makes for a pleasant workday. Invest in some air fresheners and make sure that the air circulation in your building is up to par. If you're careful (and your HoD is cool with bearing all costs in the event that you weren't as careful as you thought you were), then you can also light some aromatherapy candles to keep your workspace smelling great.
9. Add plants
Breathe new life into your office by adding plants. Potted plants can help you separate spaces in a natural way. And, they improve air quality in the office. Green is nature's colour. It is restful, soothing, cheerful, & health giving. (https://www.verywellmind.com/color-psychology-green-2795817)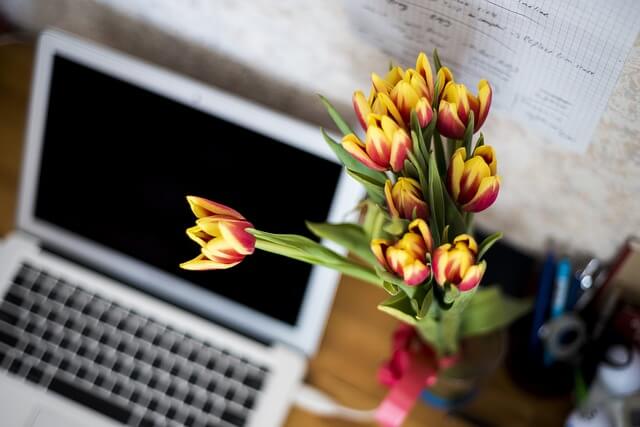 10. Hang team photos
Do you and your team set aside time for philanthropic ventures? Or perhaps designate one day every month to do a team-building activity?
Turn those good times into memories by snapping photos of your efforts and framing them around the office. Glancing at them periodically will remind you how good it felt to help out at the homeless shelter, prompting you to keep the good deeds going. 
Source: SnackNation