EMAILING IT RIGHT CONTEST!
We're giving away exclusive YTL merchandise! Stand a chance to win the coveted YTL Brand bundle by participating in the Emailing It Right contest!

FOLLOW THESE SIMPLE STEPS
Step 1:
Update Email Signature
Follow this step-by-step guide
to change your email signature:
click here
Step 2:
Email Your Update!
Send us an email with the subject:
EMAILING IT RIGHT [YTL E-SOLUTIONS]
Send Here
The first 5 correct submissions from YTL e-Solutions and its subsidiaries before the 7th of September wins.
*Terms and conditions apply
What's the YTL Brand Bundle?
The YTL Brand bundle includes a fast-charging cable and a copy of the limited edition Brand Notebook which features uniquely designed YTL stickers, YTL Monogram page dividers and more! You won't want to miss out!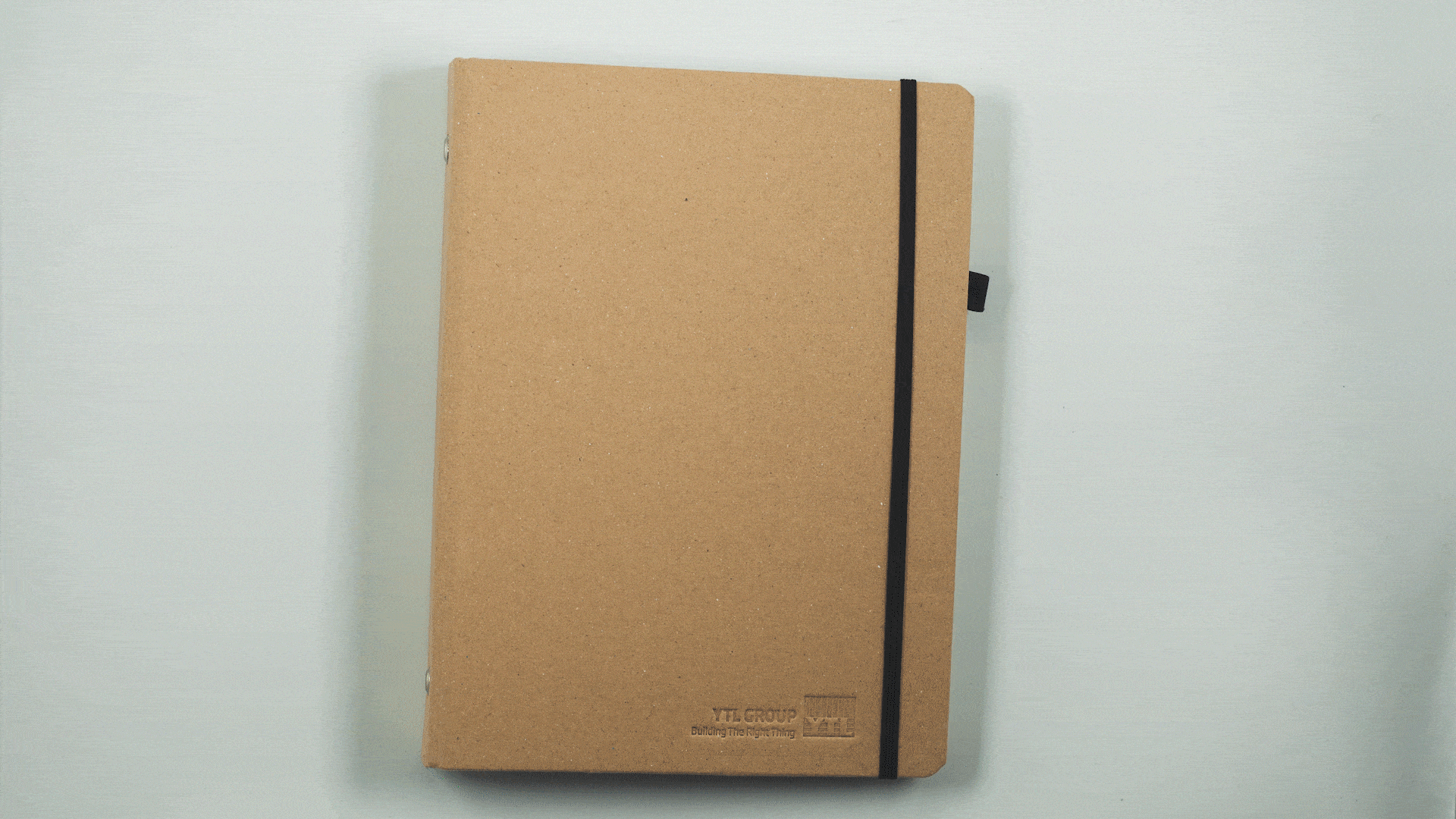 Why Email Signature? 
Your email signature is not only an opportunity to raise brand awareness but it also helps to create a sense of trust with our customers and partners. Your active decision to align yourself to the brand will ensure that we achieve our goal of having a strong corporate image.
"To the customer, you are the company." – Shep Hyken (American customer service expert, author, and speaker)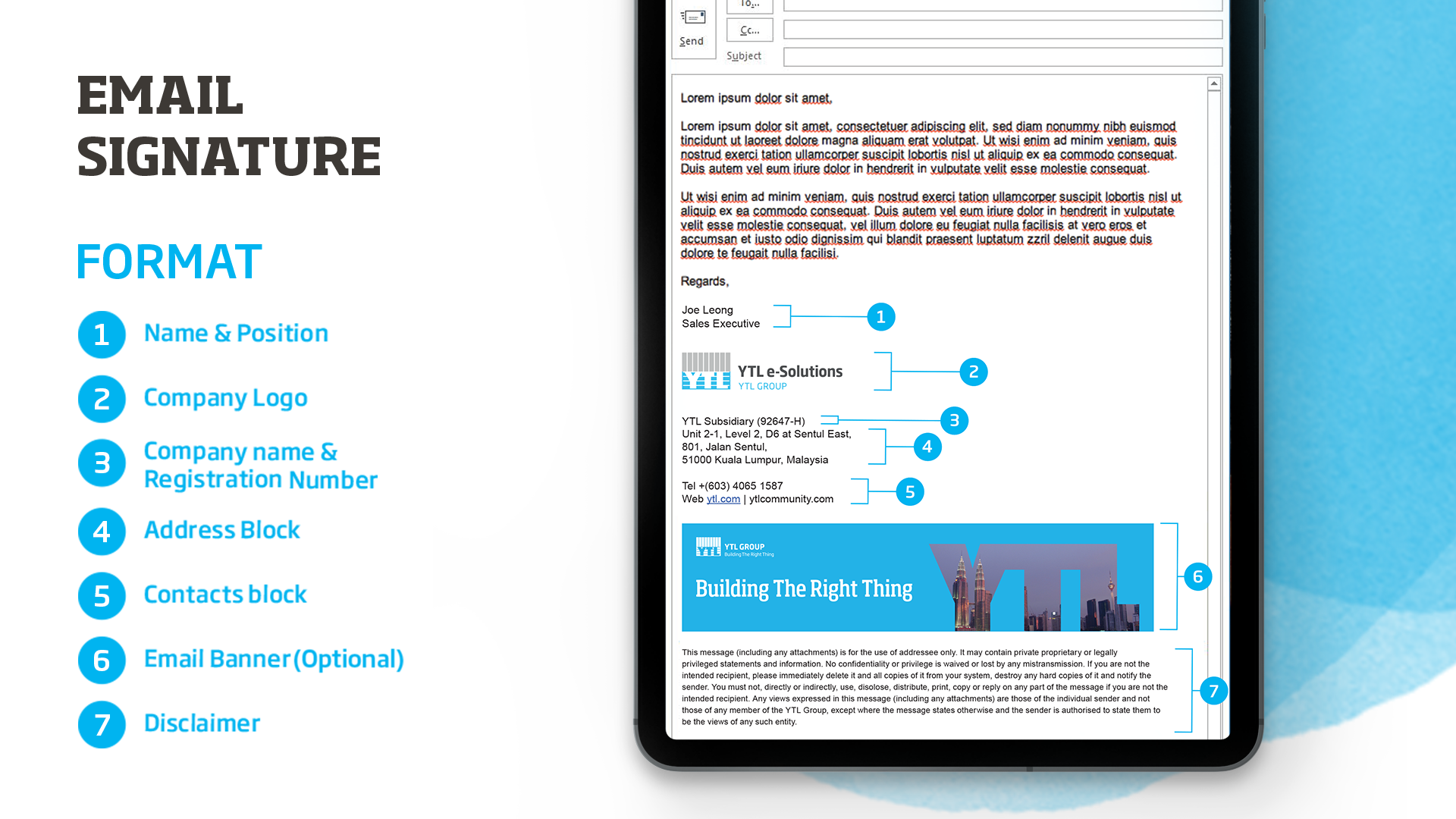 Terms and Conditions 
1.1. To be eligible, the entrant must be employed by YTL Corporation Berhad or its subsidiaries, a legal person and at least 18 years old.
1.2. The maximum entry per person is 1.
2.1. The contest will open for entries on the 21st of August 2019 and shall close at 00:00 on the 7th of September 2019. Unless otherwise stated, these times and dates are sent to those for GMT+8, Malaysia.
2.2. All entries received before the opening or after the closing of the contest will be invalid and will not be entered into the competition.
2.3. No responsibility can be accepted for entries not received for whatever reason.
3. YTLCC reserves the right to cancel or amend the contest and these terms and conditions without notice.
4.1. Winners will be selected based on the criteria specified. If an entrant does not meet the eligibility requirements or is subject to any entry restrictions, that entrant shall not be entitled to be adjudged a winner, and will not be entitled to a prize in any circumstances.
4.2. The contest winners will be notified of the result by email no later than 30 days following the closing date of the contest and will receive their prize no later than 60 days from the announcement of the result.
4.3. You agree that YTLCC's decisions related to the contest and all distribution of prizes are final. Each winner agrees that, by participating in this contest, YTLCC and their respective affiliates may use the winner's name in any manner and in any medium for its promotional purposes without additional compensation, including posting in a winner's list, except where prohibited by law.
5. Entry into the competition will be deemed as acceptance of all these terms and conditions. 0