Family is more than a word, it's a value in YTL. Read about how Catherine found family in YTL.
L ike most kids, I had big dreams. However, my life changed when the recurring nightmares and sleepless nights began. In a split second, all my hopes and dreams were shattered. Huge debts, unpaid bills, the passing of my eldest brother, and the never-ending family quarrels… the bad news kept coming. To help relieve my family's financial struggles, my dear mother began selling flowers and desserts for additional income but it was never enough. We were constantly harassed and lived in fear. My mother eventually made the difficult decision to leave us for New York to find work in order to settle our growing mountain of debt. Consequently, my eldest sister and I became responsible for taking care of the whole family as my father was hardly home. I will admit – there was no joy, happiness or peace at home for many years. These were the sufferings that I had to endure during my teenage years. They were unbearable and painful.
To pay for my SPM fees, I gave tuition classes to my neighbours' children. Upon graduating from high school, I started a career as a Sales Representative selling kitchen utensils while waiting for my SPM results. Life was tough as I worked from dawn to night, rain or shine, knocking on doors to sell my goods. My hard work paid off after two weeks when I was recognised as the company's Top Sales Representative. I subsequently retained this position for many months after. I saved most of my earnings from that job with the hope that it would pay for my future studies in a law school.
When I finally received my SPM results, I made the tough decision to resign from the company and give most of my savings to my mother to relieve some of my family's financial struggles. What was left of my savings was used to pay for a secretarial course at Goon College – a more affordable college. My dreams of attending Stamford College were now out of reach.
After college, Malaysia experienced an economic downturn period and I faced difficulties securing a secretarial job. I went to countless interviews but none were successful. Eventually, I decided to accept any job that was being offered as I could no longer afford to go on without an income. That was when my journey with YTL began. In 1988, Ms. Yee from SPYTL's administrative department offered me a position as her department's Floor Coordinator. This opportunity changed my life forever.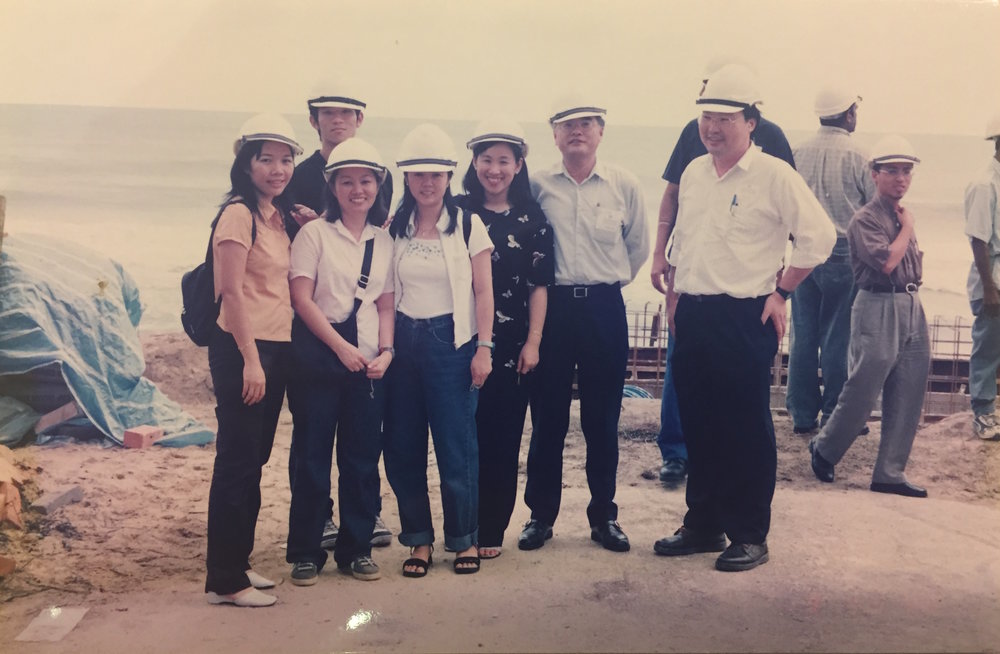 However, during my earlier years at YTL, I experienced the lowest point in my life due to never-ending family problems, health issues as well as a broken relationship. I will admit, I immediately thought of resigning. However, our own Managing Director, Tan Sri Francis, stretched out a brotherly hand, offered priceless advice and shared God's words with me. This gesture alone made me decide to stay. I am forever grateful for the support I was given when I needed it most. To thank him, I shared my own thoughts with him:
"I have only one wish for YTL. I hope the company will go international one day. I feel so much joy doing the rewarding work I do, especially building hospitals for the community. Although my job requires me to work around the clock day after day, I am truly happy to be a part of this team."
That was the greatest experience I had in YTL and it left a tremendous impact on me. Later, I was transferred to the Property Division and I am now with the Retail Division.
Here at YTL I am blessed with a job, a loving and caring husband, a wonderful son and my very first house. Indeed I am thankful to be a part of this wonderful company. The tough times have not completely gone but I have definitely grown stronger. I endured the agony and pain of four painful miscarriages but during one Full Gospel Fellowship, I felt my womb heal. I went back to God after backsliding for many painful years during which I suffered numerous pregnancy complications. Now, I thank God for blessing me with a healthy 16 years old son. As my husband was not a Christian back then, I never attended Church. Instead, I prayed and read God's words secretly for 16 long years. Now, I have the freedom to pray and read His word and I thank God for helping my husband eventually embrace Christ. All glory be unto Him.
I am truly thankful to YTL for giving me the opportunity to grow with the company for 28 years and hopefully for many more years to come. It is with a grateful heart that I share my story: my journey with YTL, a company that saved a lost soul and gave her hope to lead a more meaningful and beautiful life. One day, I pray that my son will pursue his ambition to become a lawyer and become a part of the YTL family too.
by Catherine Yap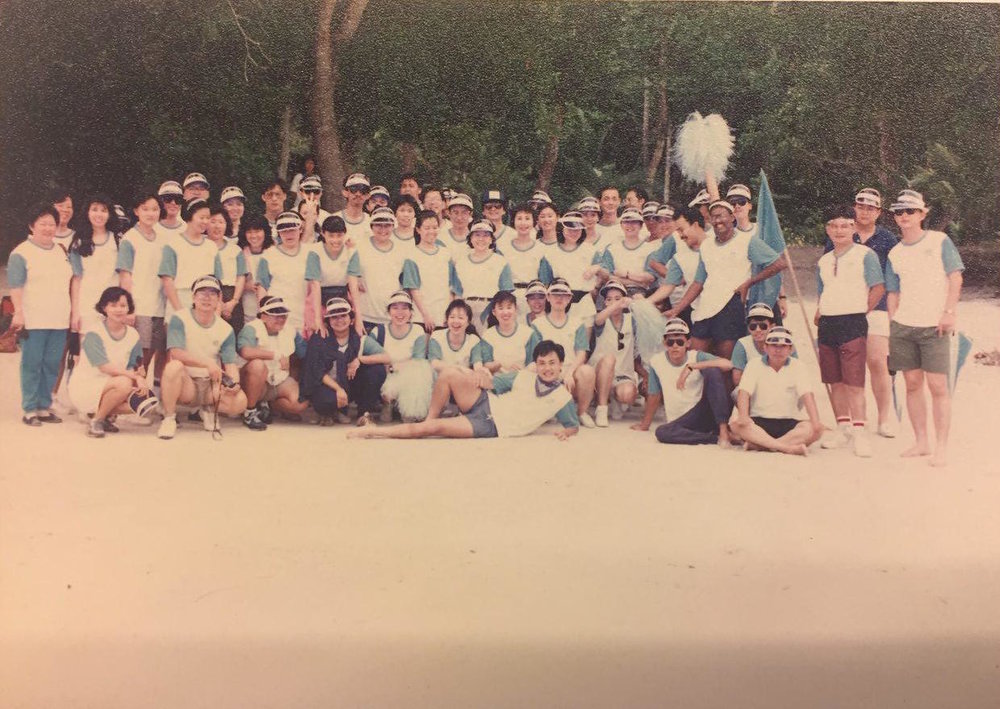 And the journey continues…