by Wong Ling Yah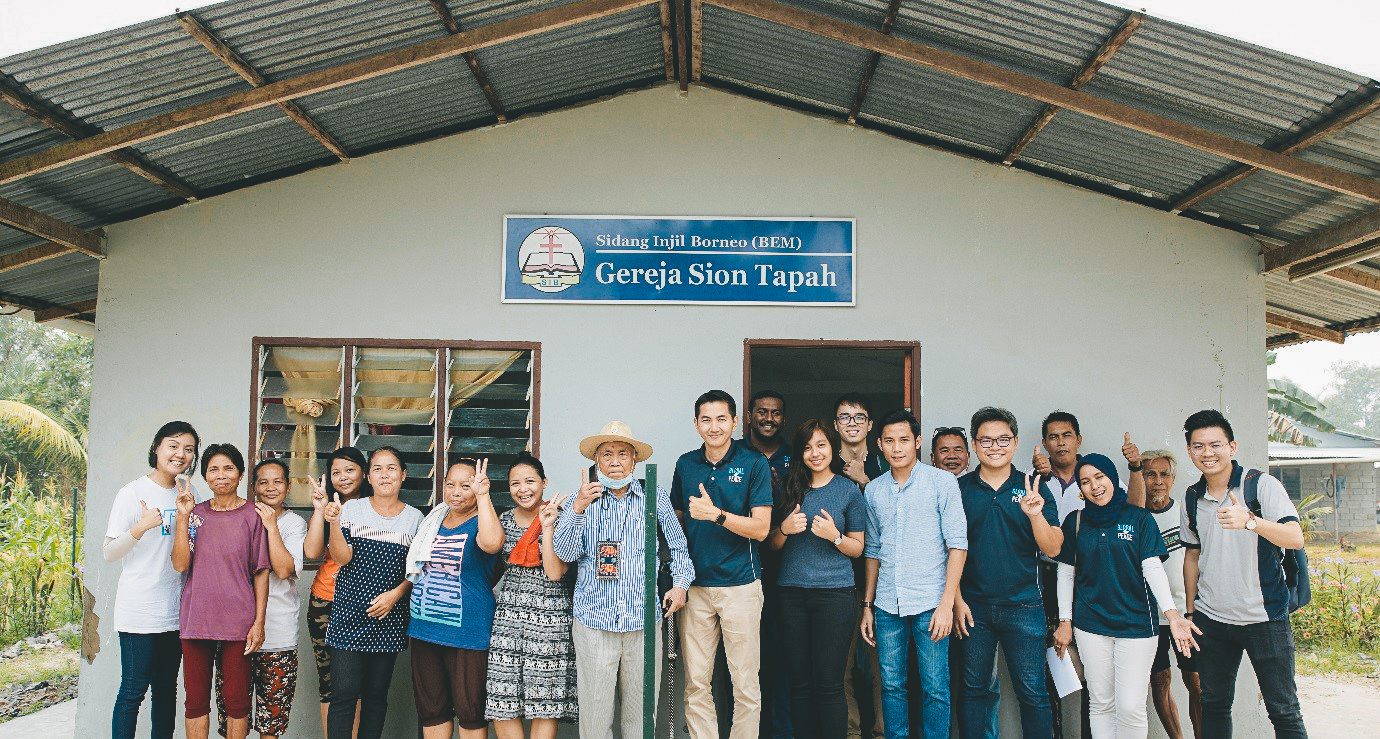 Sometimes, all it takes is one "yes" to change a person's life.
In the case of Kampung Sion, that "yes" came from YTL Power International ("YTLPI") in response to their request for clean water and power. And the work has only just begun. 

Backstory: How YTLPI got involved with Global Peace Foundation & Kampung Sion
Kampung Sion is a village located deep in the heart of Sarawak. To get there, you need to take a 45 minute drive from the capital city of Kuching, followed by an additional 15 minutes' drive along rough, unmarked roads. These roads can only be crossed in a 4×4 and can't be found without the help of a local guide, which should give you a sense of just how rural it is!
YTLPI was first introduced to Kampung Sion through the Social Outcome Fund, which is a funding model by Agensi Inovasi Malaysia ("AIM") to drive funding for organisations that run social intervention programmes. Global Peace Foundation was running the Communities Unite for Purewater ("CUP") programme, which aimed to improve access to clean water for rural inhabitants in Malaysia.

Kampung Sion was one of the targeted villages. At the time, the villagers did not have any clean water. They bathed, drank and cooked using water from a nearby river. In recent years, the land upstream was used for agricultural and industrial purposes, which polluted that same river. This led to diarrhoea, open sores and scabs appearing on their skin. Rain water was scarce, and the villagers had to resort to buying water from town. With an average income of RM 800/month (the lowest household income being at RM300/month), this was a basic need that they could ill afford.

There Shall Be Water (and Light)
With YTLPI's backing, Global Peace Foundation began to conduct community engagements and focus groups to better understand the requirements of Kampung Sion. WASH training sessions on water, sanitation and hygiene were also conducted, with a special focus on mothers, to ensure that the villagers understood the importance of using and drinking only clean water.
In the latter half of 2018, piping, water pumps, water tanks and water houses were constructed.
Because of Global Peace Foundation's frequent interaction with the villagers, YTLPI learned that the villagers suffered a second, crippling problem: a lack of electricity.
The villagers were using generators and batteries which required fuel from a Shell station located 20 minutes away. Depending on each household's requirements, the villagers would have to spend around RM200/month for 4 hours of electricity. Daily or weekly trips to the petrol station were the norm.
Hearing of their plight, YTLPI stepped in by partially sponsoring the "Solar to Sion" project. A collaboration that would supply the villagers with sustainable and renewable solar energy through solar-powered generators.
But did these collaborations actually work?

YTL Visit Kampung Sion
In October 2019, a small delegation of YTL staff from YTLPI and YTL Foundation visited Kampung Sion with members of Global Peace Foundation. Their main purpose was to meet with the villagers and conduct an on-site survey to determine the impact of the two projects.
For Peter Chu Kok Teow, an analyst in the commercial division of YTLPI, the trip was an eye-opener.
"Kampung Sion is located on the other side of Malaysia and we are working in KL. We always work then go home and repeat. But now we got to see the people there. Having learned of their difficulties, I feel grateful to have what I have."
Upon arrival, the villagers gathered at the main church where four tables worth of local food was prepared. Some of the villagers had even taken leave from work just to meet with the team. 
Thereafter, the team began visiting each household, discovering that the introduction of clean water and solar energy had vastly improved their lives – clean water was now available and electricity was present in each household even in the evening, allowing the villagers to charge their phones and also watch television after school. For children like Aida, an Indonesian who can't go to school, television has become a vital medium for her to learn English.
Then there is Talap and Agnes, who have benefitted greatly. Talap used to make multiple 5.30am trips a week to the General Hospital for his dialysis treatment in addition to petrol purchasing trips for their generator. Ever since the water system was installed, he has been able to reduce his arduous travelling time and expenses. 
His wife Agnes has even started to grow a small business by weaving bags late into the night. These bags are a vital source of income for the family and she hopes to one day educate other women in her village on how to start their own income-generating business.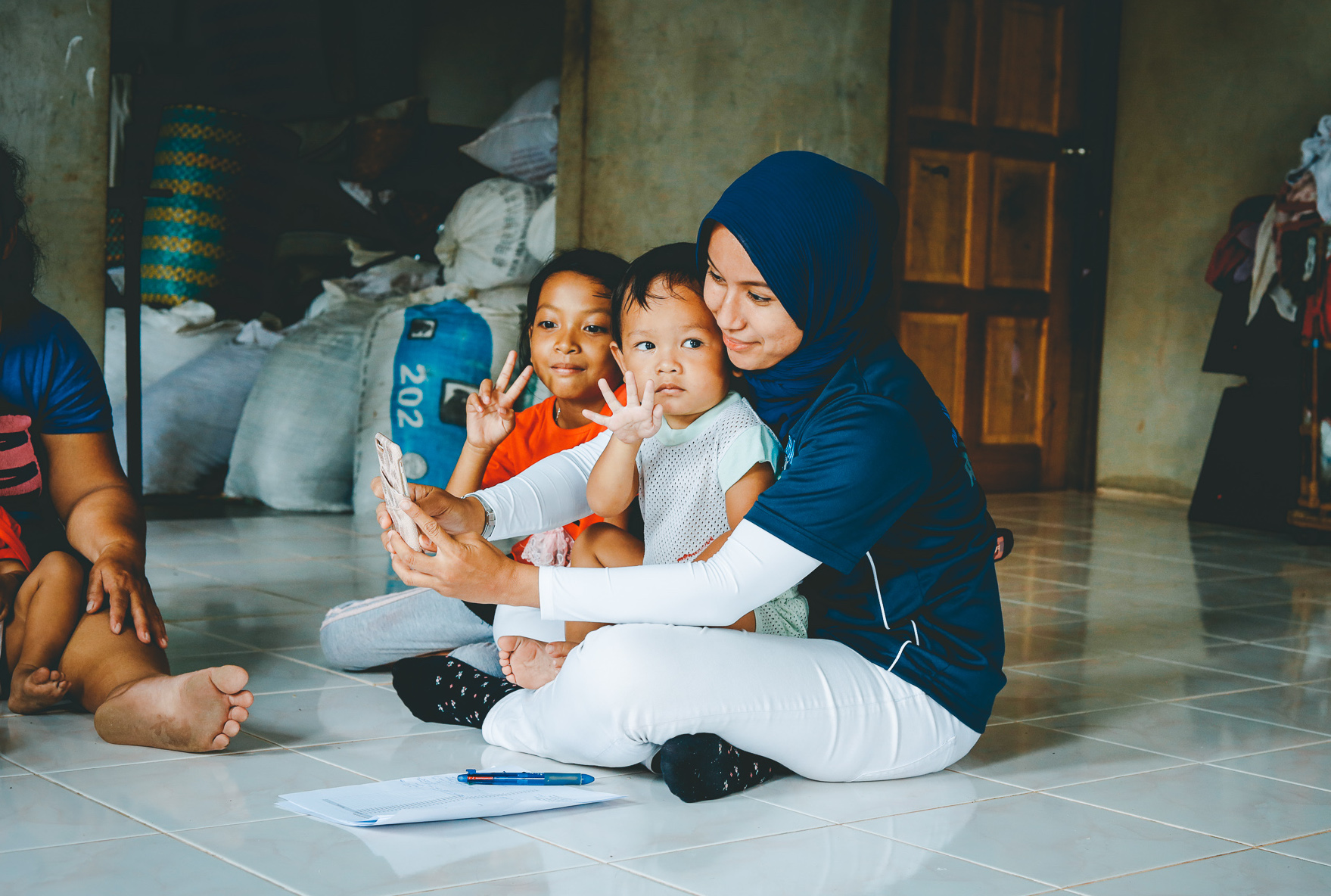 The Next Step: Access to Education
This is just one step in a long journey. 
With water and electricity now available, the villagers are looking into the future and placing their hope in their children. The current need is to build a community learning center in Kampung Sion for the children to learn from visiting educators. Nothing can change without education, but they must first have access to it.  
Their plight is something that Rinmon Impak, an analyst in the commercial division of YTLPI, knows intimately, having himself come from a similar Iban village himself in Sarawak. 
According to Rinmon, "Kampung Sion is a little different from my village, but I see a lot of common features. As a child, you play outside all day after school and you don't really study. That was what we did as we had nothing else to do. But if there were opportunities to study, I would have gone."
This sentiment was echoed by Peter Chu, who said that, "The villagers hope that their kids have proper education. They don't want them stuck in the village but to go and see the world outside. The parents often asked us to motivate the kids. It's not that they didn't want to, they just didn't know how to."

What Can You Do?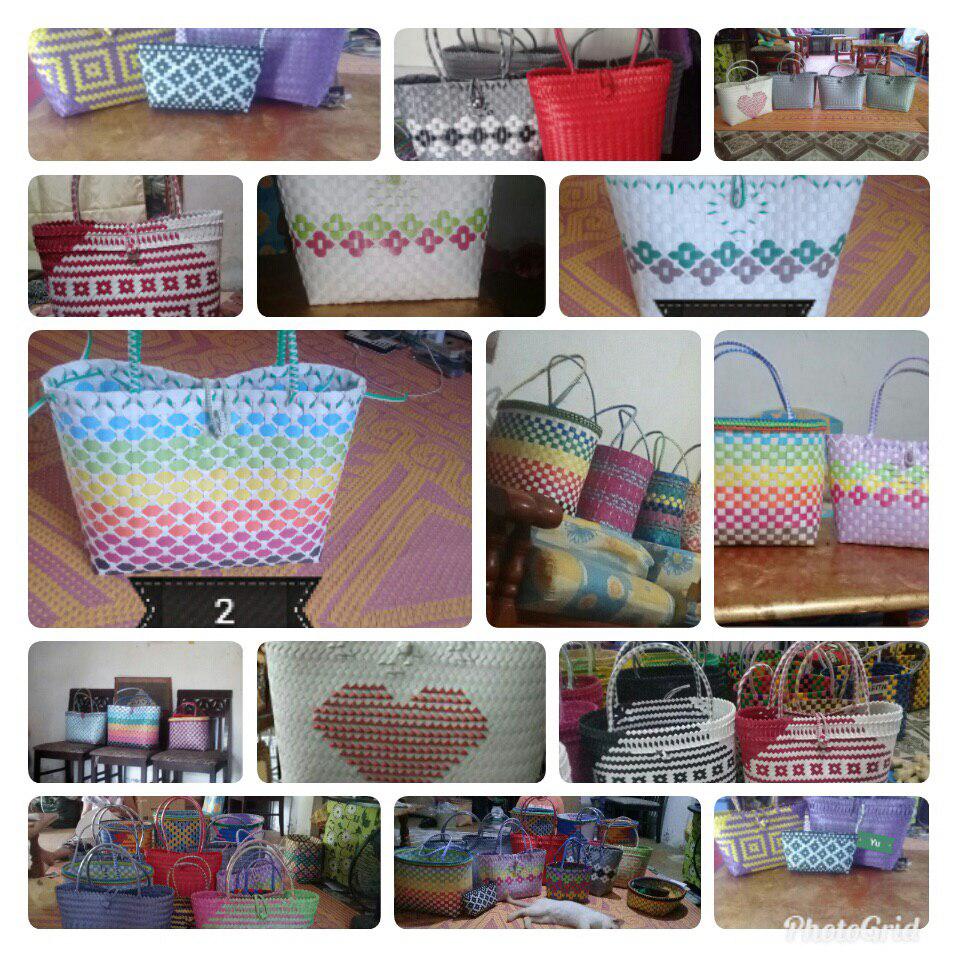 If Kampung Sion's needs are something you would like to support, you can write to Amanda Lee ([email protected]) to either:
Donate to support the building of a community learning center and funding of teachers at Kampung Sion, or

Purchase one of the handmade woven bags made by Agnes. The bags come in different sizes and are priced from RM30 to RM120. 
Please note that the bags are made upon request and may require some time for production and delivery.