by Caryl Teh
YTL owns internationally-renown and award-winning hotels and resorts – most people know this. But did you know that YTL also owns and runs the International College of Hotel Management (ICHM)? I didn't until I was given the honour of meeting two YTL scholars from there who just graduated on Monday the 13th of January 2020. And we wanted to share their exciting stories with all of you.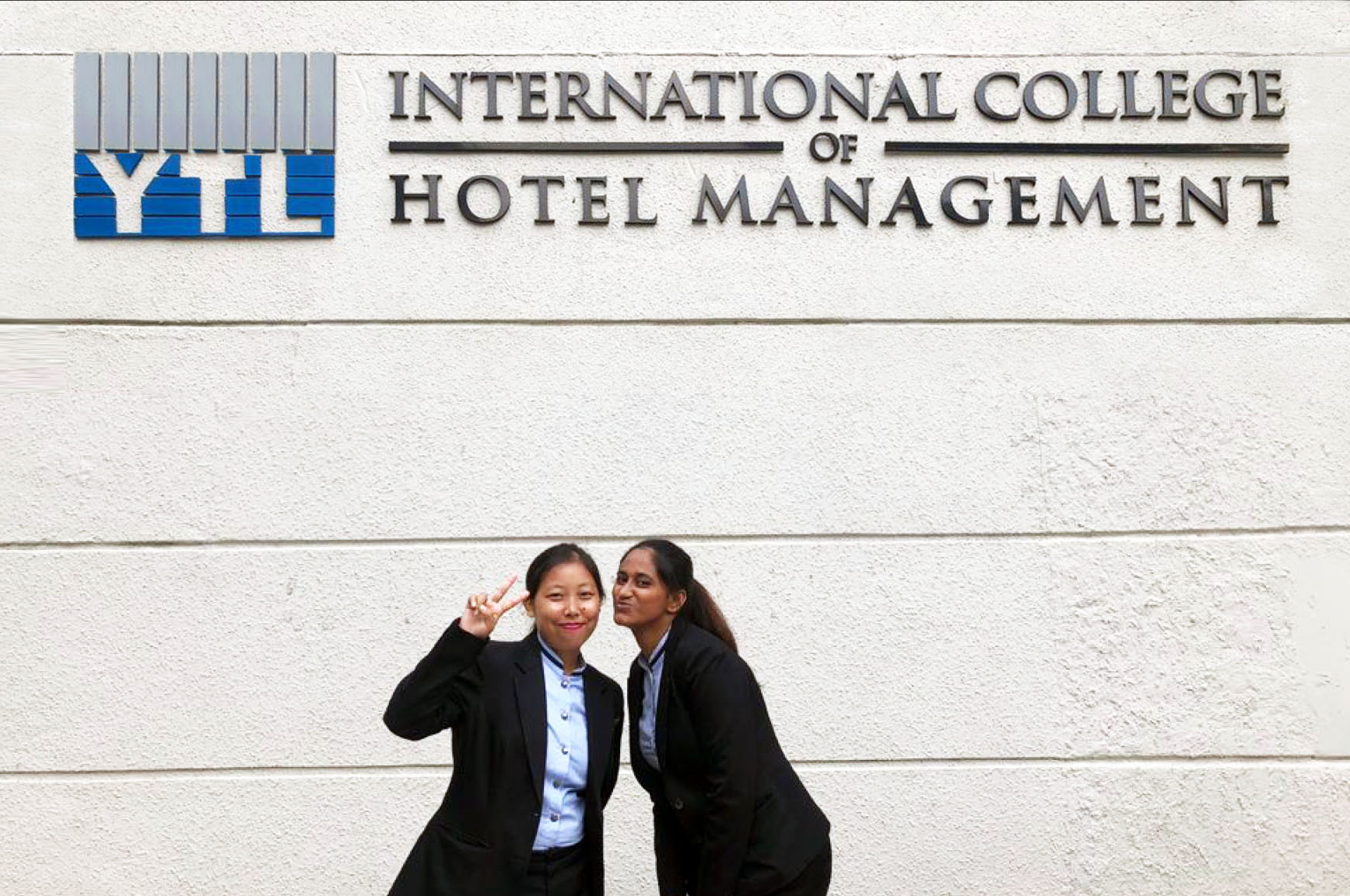 Monica Dau Naw Labang (left) & Nandini A/P Ammathali (right)
The Scholars – Who Are They, and How Did They End Up At ICHM?
First, Nandini A/P Ammathali from the Dignity for Children Foundation, who entered the room with a big, bright smile, emanating a warm and friendly vibe. She heard about ICHM from her guardian who helped her look into colleges where she could further her studies. It was really the open door that Nandini could never have imagined, reason being she used to be a school athlete and found it especially challenging to self-study for her International General Certificate of Secondary Education (IGCSE, an international certification for the end of secondary school equivalent to O-Levels or Year 11). As such, she didn't think she would be studying in the next phase of her life. Yet here she is, having successfully completed two years and two months of hotel management training, about to enter that transitory phase between graduating and starting her first job.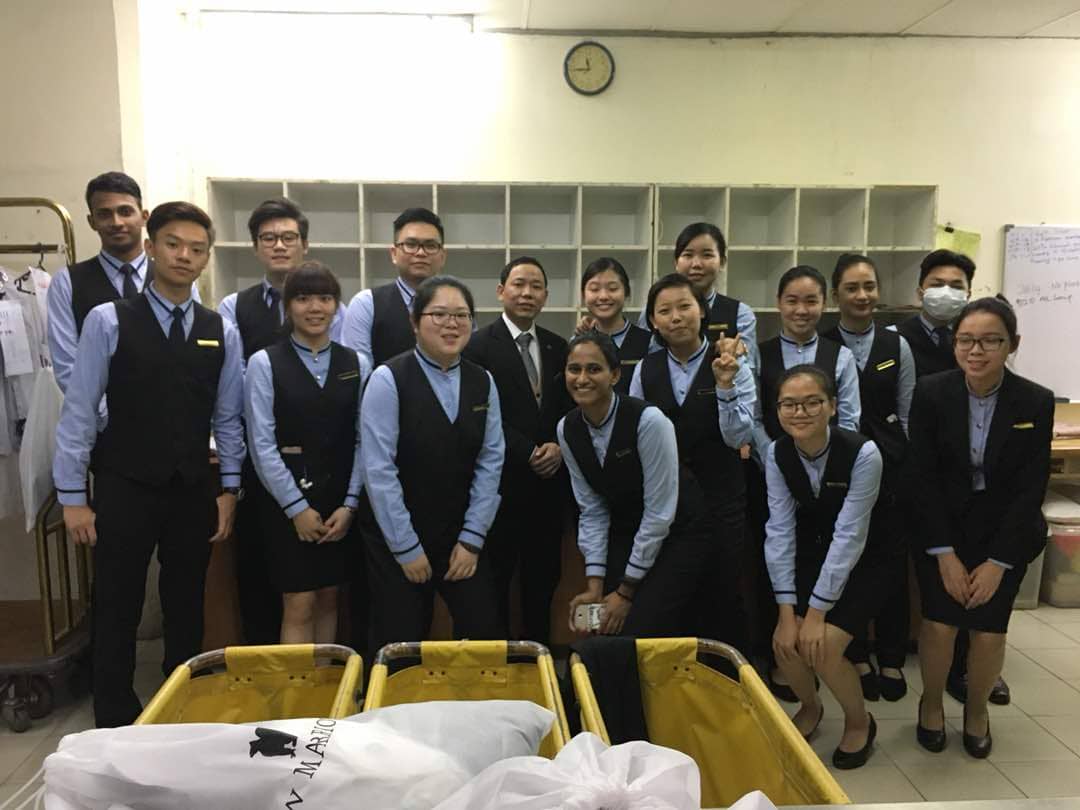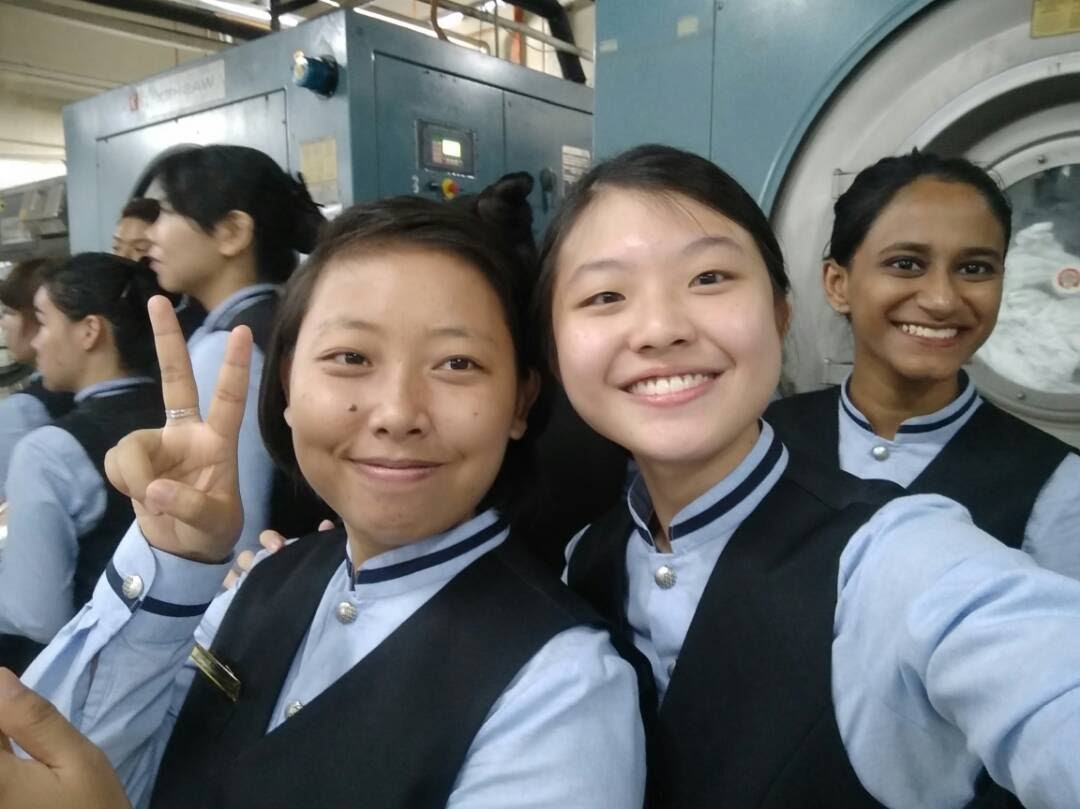 Cross-exposure: spending a day with JW Marriott's housekeeping team.
In my perspective, the most impressive thing about Nandini is the strength and optimism of her character. She was forced to handle a lot of adult situations from a very young age – she is the sixth child of eight children in a family that was not well off; her parents divorced when she was young and so the children grew up with their grandmother; when she finally got to meet her father again, she watched him draw his final breath; then she lost her grandmother who raised her; and started college with not even her guardian by her side. 
So how has Nandini responded to her lot in life thus far? In her words, "my past has taught me to be grateful for my future". She reminisced fondly of the time she huddled together with her seven other siblings in front of their grandmother as she shared with them lessons she's learned from her past experiences in life. And Nandini has been honing that heart attitude ever since, her family and friends being her biggest source of motivation and encouragement.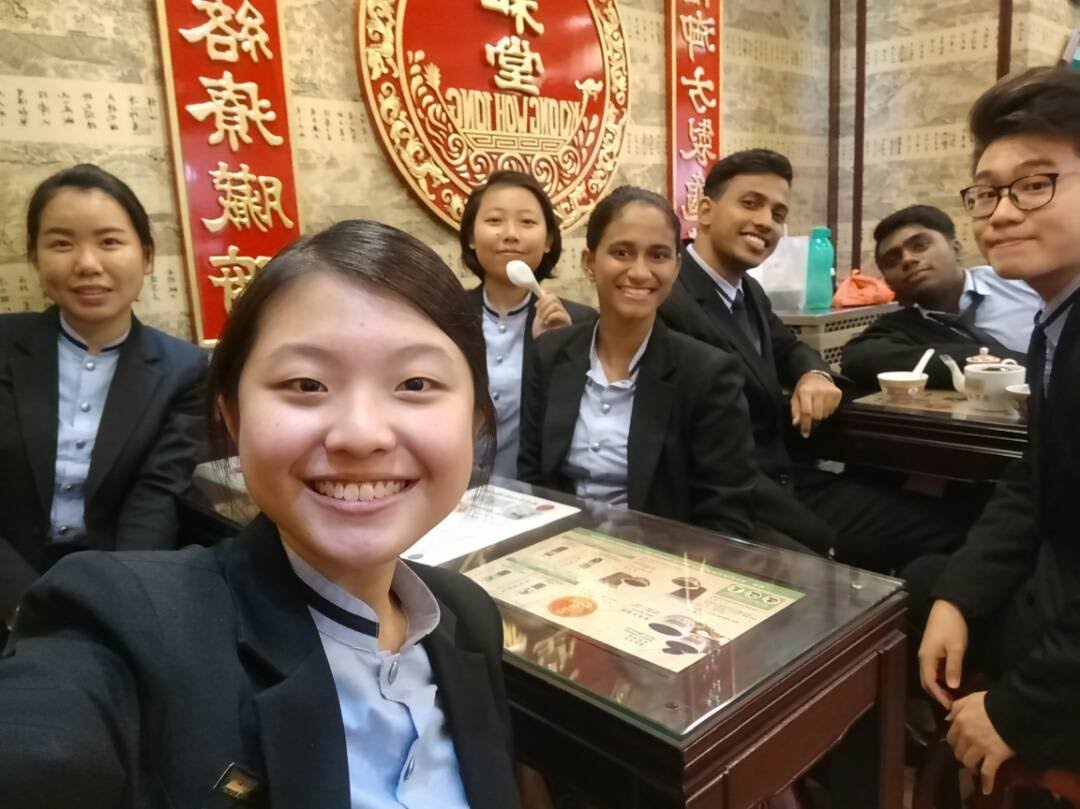 She has grown into a person who sees life as a story – "only you can write your own bestseller, because you know yourself best," she said. "Don't force yourself to be lifeless, force yourself to dream. Because if you never try, you'd never know." She describes herself as a person who would turn down a job offer at a five-star hotel (where all systems are up-and-running like a well-oiled machine), for a position at a three-star hotel (where she would be given the opportunity to innovate change). 
The second YTL scholar I had the privilege of meeting is Monica Dau Naw Labang, who came to Malaysia from Myanmar with her older brother in 2012. She was in Assunta Children's Society for three years before continuing her education in Montford Girls' Town, where she met Datin Kathleen. She expressed a desire to further her studies once she graduated, and was surprised when her school Director came up to her one day to inform her that someone (YTL Foundation) wanted to sponsor her tertiary education at ICHM. 
Monica wasn't gunning for hospitality – her initial interest lay in IT and she had wanted to do computer maintenance. But the course had reached its intake quota. So she took her guardian's advice to go into hospitality since she was already working as a part-time service staff in the F&B line (an effort to improve her English and become self-sufficient since her brother moved back to Myanmar and she no longer had his financial support). "After all," she said, "opportunity only comes once".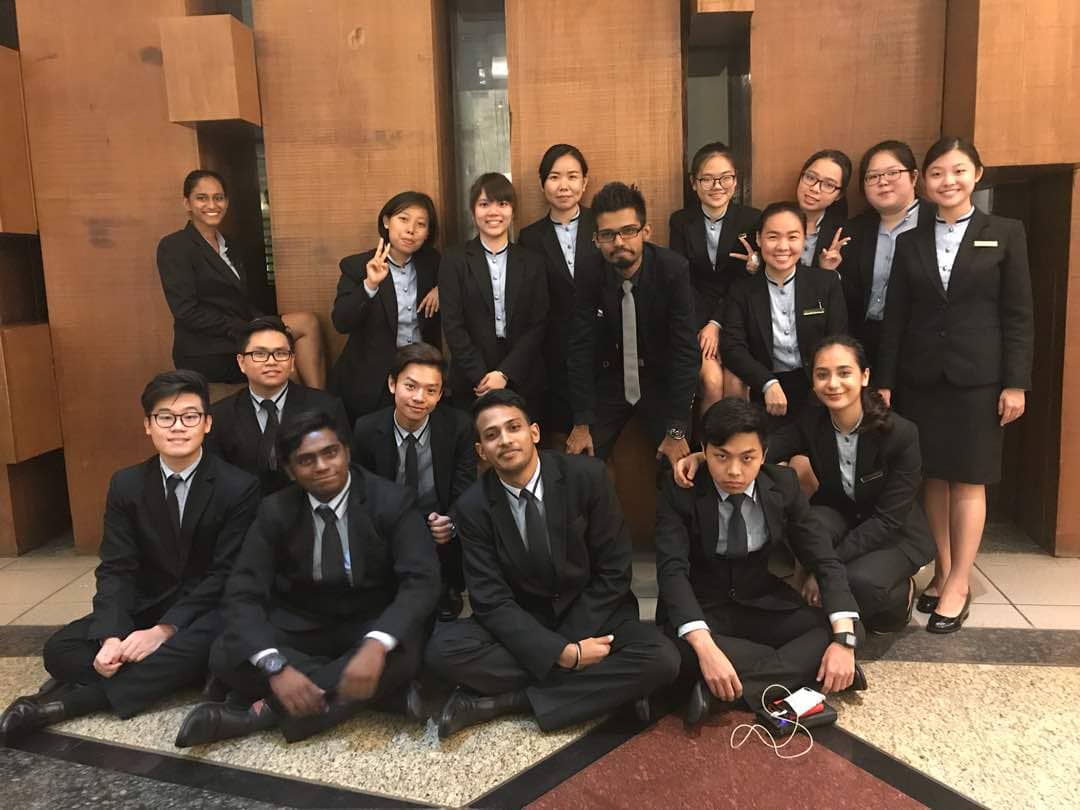 Sales and Marketing class                                                                              Software class
Looking back, I resonate with Monica's journey because it was one of growing in confidence. She started out rather timid, not taking much initiative and just following what people said. But that began to change when people saw potential in her and pushed her to aim higher. two years and two months later, she has grown so much in her own self-confidence, tackling life with an "opportunity only comes once" attitude. Although Monica is less outspoken than Nandini, she certainly does not lack an appetite for life, learning and serving.
Class outing for lunch
A Quick Shout-out to YTL Foundation
I myself was under a YTL scholarship for my university education overseas. I met other scholars during the annual scholar training programs held before the academic year began and saw a little of what goes on in the selection process when I came back to intern with YTL over summer breaks. I have applied for many scholarships throughout my academic life, and what struck me about YTL, as compared to other scholarship providers, is that they place greater focus not on what you are, but what you could be. It is a great joy, honour and privilege for me to be given the opportunity to see how YTL Foundation continues to be an outstretched arm, a beacon of hope, and the biggest cheerleader for individuals with such unique, diverse and colourful personalities. 
Looking Forward
So what's next for Nandini and Monica? Well, like all ICHM graduates, Monica and Nandini will be given a job at one of YTL's many world-class hotels. We're talking about a GUARANTEED job that is, as far as possible, tailored to each of their unique strengths and interests. Their ICHM journey has greatly helped them to hone in on what they really want to do – two of their seven semesters were off-campus internships, and they've attended career talks and gone through a one-on-one interview about what they'd like to do, all borne out of ICHM's genuine desire to nurture their talents in the industry.
We are delighted to be able to share Nandini and Monica's journey thus far with you, and we wish them all the very best in their next chapter of life! If you'd like to read more about ICHM and all their spectacular overseas partnerships, head on over to http://www.ytl-ichm.edu.my/index.html.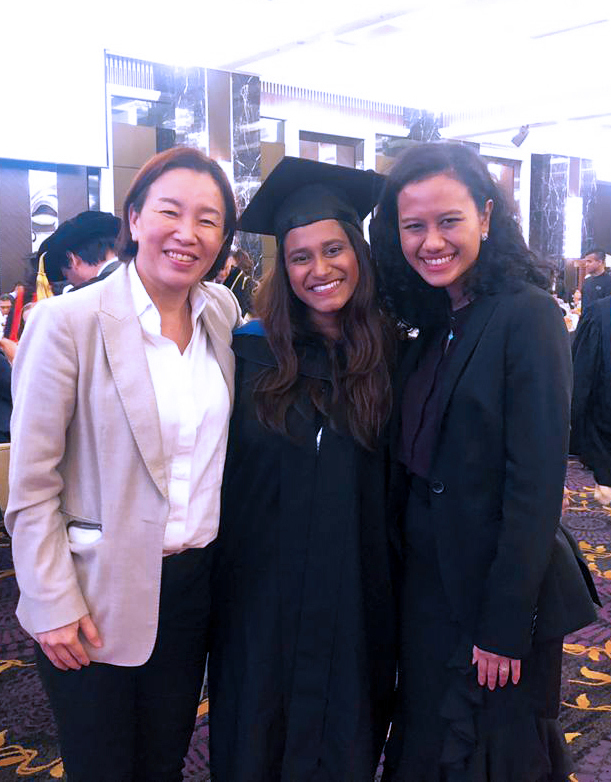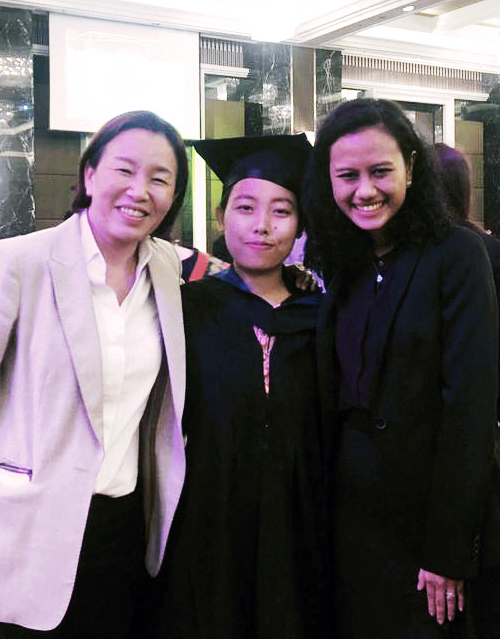 Our YTL scholars (left Nandini, right Monica); flanked by Chik Lai Ping, Vice President of YTL Hotels Spa Division; and Azry Rasyeqa, Group Talent Development Manager.