by Shameera Nair Lin & Siti Suhaily Md Idris
As working from home has proven, it is easy to succumb to food delivery services out of convenience. However, eating out daily isn't sustainable in the long-term. Hence, we've prepared a few short and simple recipes below, to help you with the process. 
Tofu Stew & Rice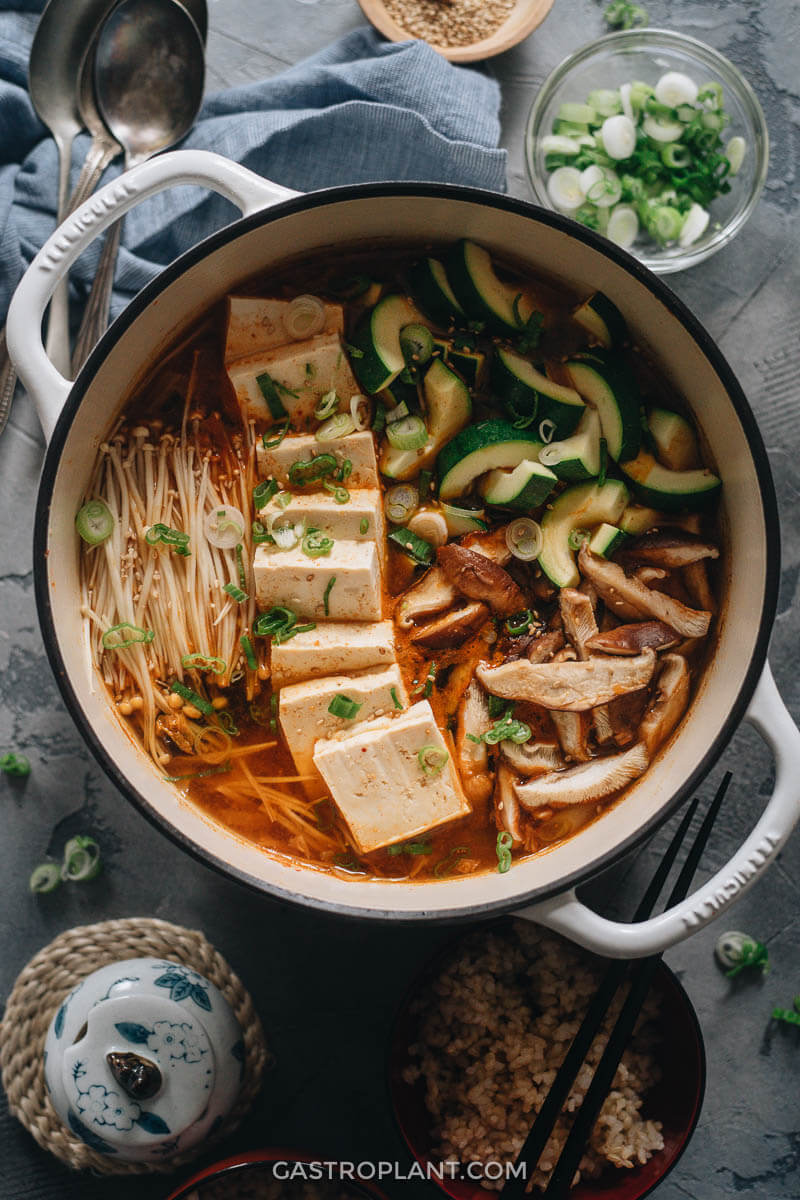 Image credits: gastroplant
Ingredients: 
2 tbsp. corn flour, diluted to form cornstarch 

1 packet silken/smooth tofu

2 cloves garlic

Vegetables of your choice (I like pak choy and carrots)

1 packet Shimeji mushroom

Soy sauce 

1 egg 

White pepper 

Rice

Optional: Shaoxing wine 
Instructions: 
Cut silken tofu in cubes and leave to soak in hot water;

Stir-fry mushrooms and garlic on a pan for 3 minutes with a dash of soy sauce;

Add vegetables to the pan and stir-fry for another 3-5 minutes; add more soy sauce and/or Shaoxing wine;

Pour some water into the pan and let the tofu cook for 5 minutes; 

Whisk the egg in a bowl with a dash of white pepper while letting the vegetables cook; 

Make your cornstarch;

Pour the cornstarch into the pan and let the ingredients simmer for a minute;

Add the egg and let it simmer for an extra minute — after which, it's ready to serve;

Enjoy it with a bowl of rice, and don't forget to store any leftovers. 
Tomato Chickpeas and Orzo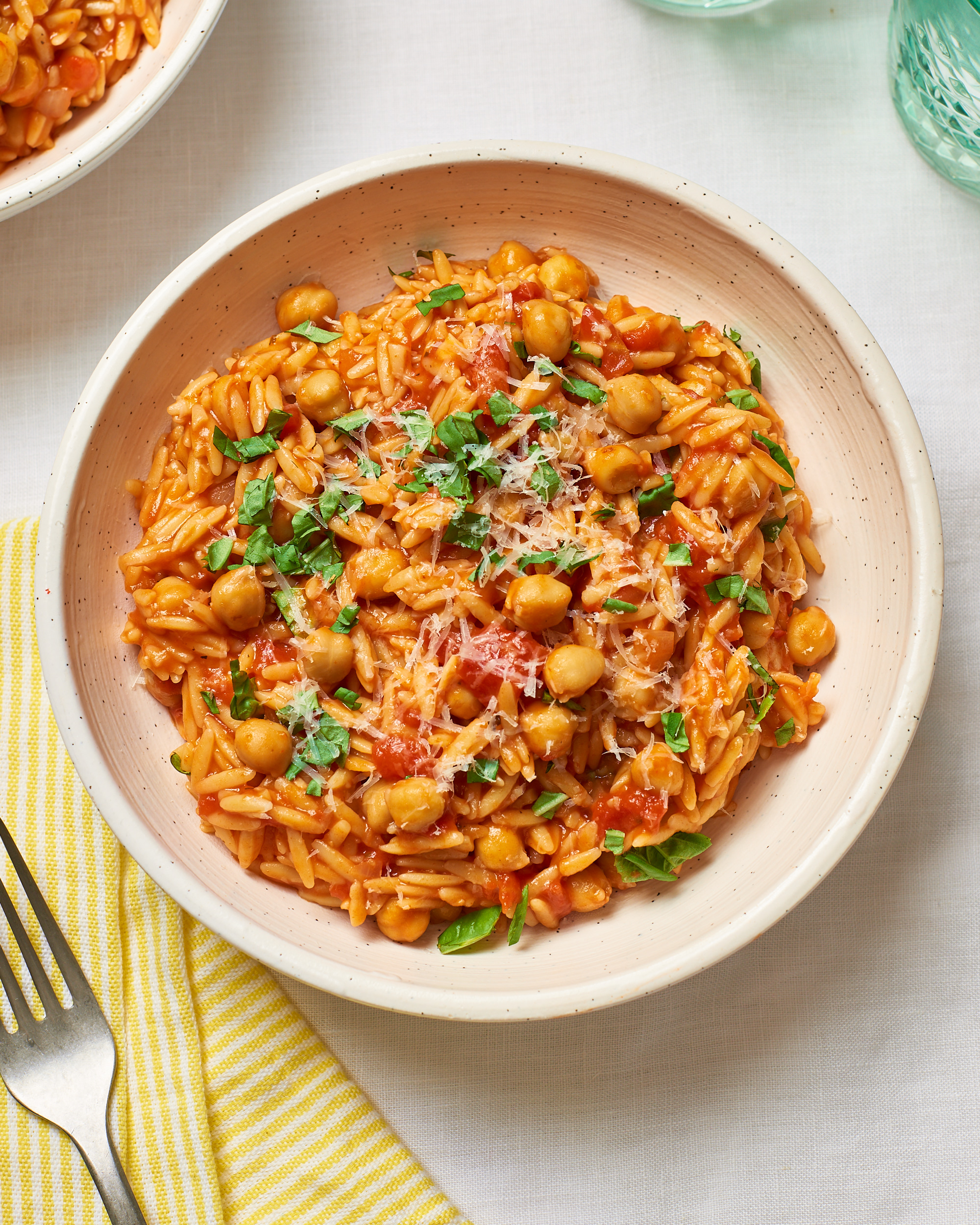 Image credits: thekitchn
This is a really comforting meal — all you really need is some pasta (orzo or conchiglie, shell pasta, would work best, but feel free to use other types of pasta) chickpeas, Parmesan and tomato puree or diced/crushed tomato from a can. Instead of writing out my own recipe, this online recipe is fairly close to the one I'd use. It takes about twenty-five minutes, at most, and will last you a few meals! Copied from the website:
Ingredients
2 tablespoons olive oil

1 small yellow onion, diced

1 pound dried orzo pasta (about 2 1/2 cups)

2 cloves garlic, minced

Kosher salt

Freshly ground black pepper

4 cups (32 ounces) low-sodium chicken or vegetable broth

1 (28-ounce) can crushed tomatoes or tomato purée

2 (15-ounce) cans chickpeas, drained and rinsed (about 3 cups total)

1/2 cup finely grated Parmesan cheese, plus more for serving

1/4 cup loosely packed chopped fresh basil leaves
Instructions:
Heat the oil in a large Dutch oven or pot over medium-high heat until shimmering. Add the onion and sauté until softened and fragrant, about 3 minutes. Add the orzo and garlic, season with salt and pepper, and sauté until fragrant, about 1 minute.

Stir in the broth, tomatoes, and chickpeas and bring to a boil. Cover, reduce to a simmer, and cook, stirring frequently so that the orzo doesn't stick, until most of the liquid is absorbed and the pasta is al dente, about 10 minutes or according to package instructions. (If the pasta isn't completely cooked at this point, add another splash or two of broth or water to the pot and continue to simmer until it has.) Stir in the Parmesan cheese. Taste and season with salt and pepper as needed. Garnish with the chopped basil and additional grated cheese, if desired.
The first time I attempted making Kimchi Egg Fried Rice, I was 12 and it was a disaster. Needless to say, this recipe will turn out better.
Kimchi Fried Rice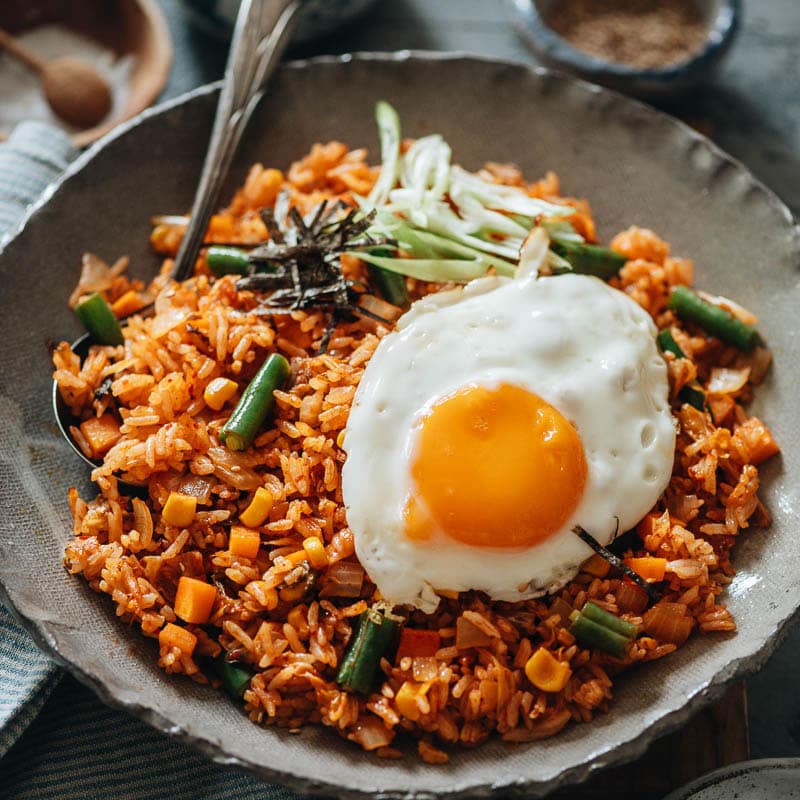 Image credits: omnivorescookbook
Ingredients: 
2 eggs 

Cooking oil

2 bowls of leftover rice, preferably white

A small bowl of kimchi 

Kimchi juice from the kimchi

2-3 cloves of garlic, minced

1 packet enoki mushrooms

1 tbsp. sesame oil 

Roasted seaweed (optional)
Instructions:
On medium high heat, add two tablespoons of cooking oil and allow it to heat for a few seconds;

Add the garlic and stir for 15 seconds;

Add the Kimchi and cook for a minute; 

Add enoki mushrooms leave it for 15 seconds;

Add rice and kimchi juice, leave to fry for a minute;

Add two eggs in the middle, and mix it with the rice thoroughly. Or if you'd prefer to go down the traditional route, fry your eggs separately, sunny side up; 

Leave to fry for another four minutes. 

Lastly, garnish the fried rice with seaweed and dig in. 
Kam Heong Grill/Air-Fried Fish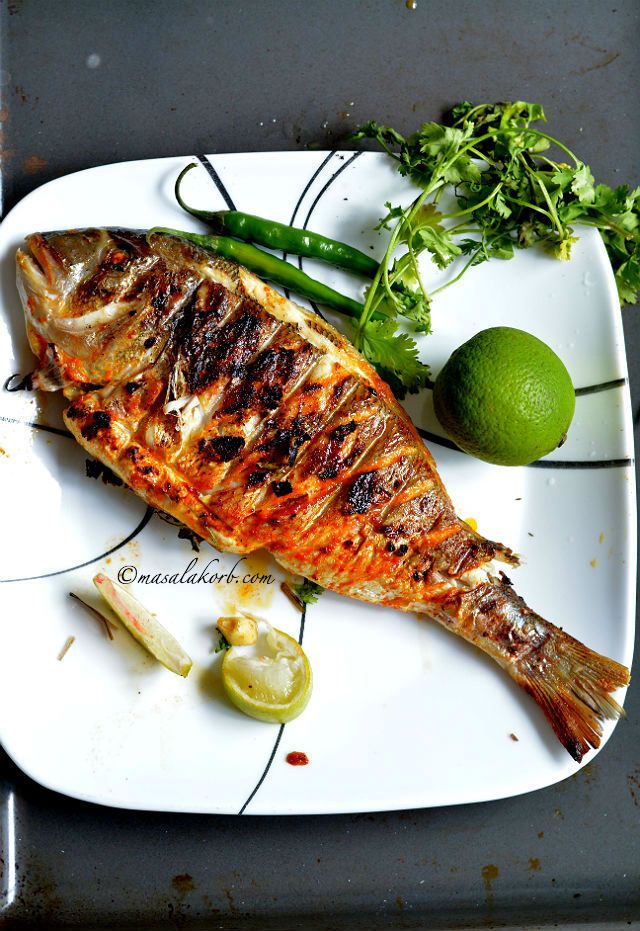 Image credits: masalakorb
Medium-sized fish but I suggest going with sea bass (siakap) or pomfret (bawal). 
Marinate with salt and turmeric

Wrap with aluminium foil then grill or air fry for 15 mins
For the kam heong sauce 
Ingredients:
1 onion

2 garlic cloves

½ inch of ginger ( or just a little bit) 

2-3 cili padi ( can just put one if you can't tolerate the spiciness) 

2 stalks of curry leaves

2 tablespoons of curry powder

1 tablespoon of chili paste* 

1 tablespoon of oyster sauce

1 tablespoon of sweet soy sauce

Salt to taste

Oil to cook
Instructions:
Heat the oil in a pan then fry onion, garlic, ginger and curry leaves till fragrant 

Add the chili paste and cook till the oil starts to separate then add the curry powder, stir well and add a bit of water.

Wait until the oil separates then add oyster sauce and sweet soya sauce.  

Now unwrap the fish and pour the kam heong sauce on it then air fry/grill it again for another 5-8 mins. Then you're done!
For the chilli paste @ cili boh
I suggest making your own because somehow the ready-made ones taste a bit tart.
Ingredients:
Measurement; about a cup of chilli + one onion, can definitely add more
Instructions:
Cut the dry chillies then boil it until soft.

Blend it with onions (it's my shortcut to making sambal as well as it helps to make the chili less spicy.