by SIPP-YTL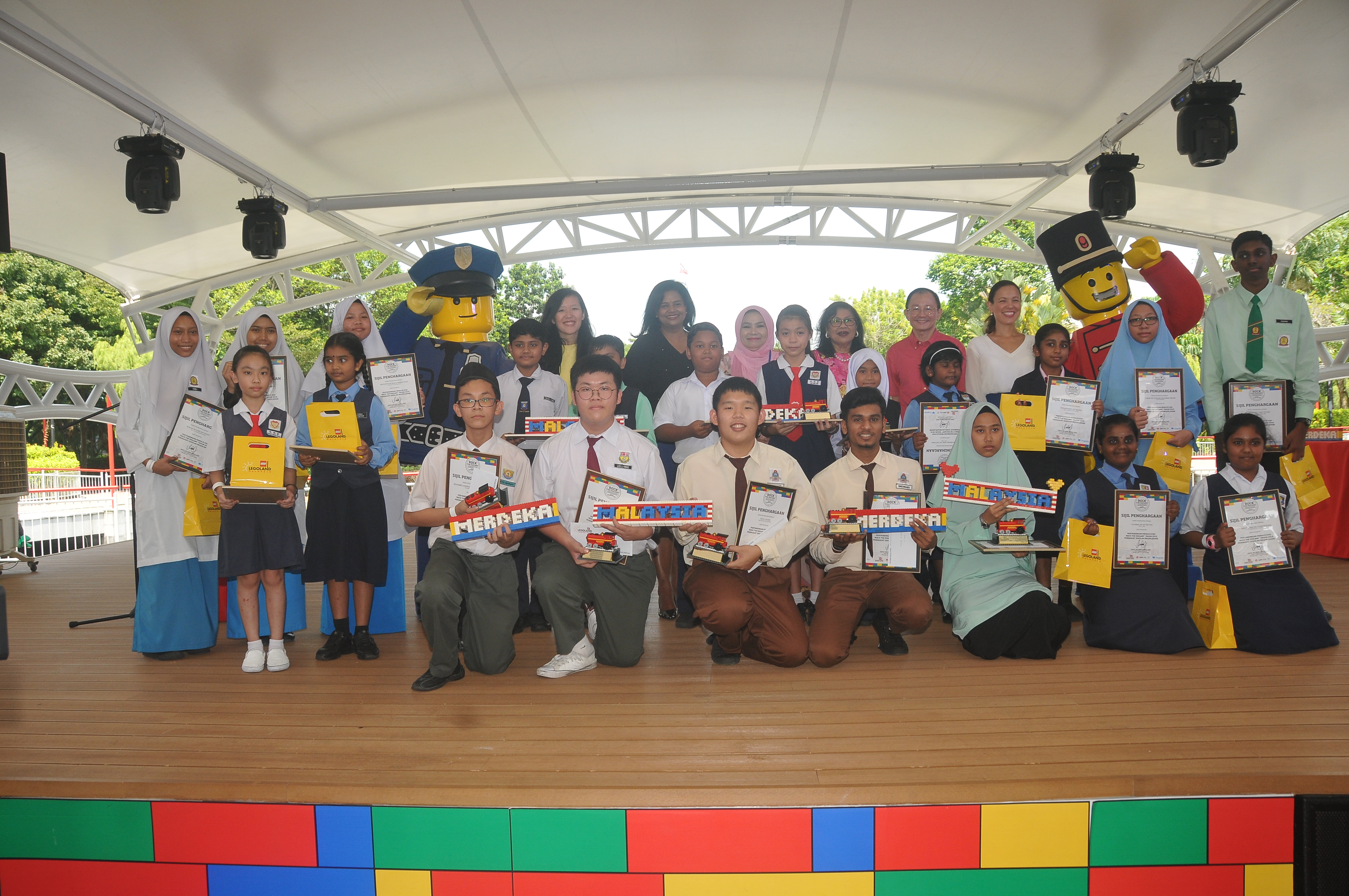 The "Rock the Railway" essay writing competition was organised by SIPP-YTL to spread awareness about the Electrified Double Track Project from Gemas to Johor Bahru (EDTPGJB) among students. But a mere essay writing competition on its own doesn't sound like much fun. They wanted to offer participants an opportunity to sharpen their creative and critical thinking skills, and increase their self-confidence not just literally, but also verbally and practically . So, they collaborated with LEGOLAND Malaysia Resort.
 Here's how the competition went down: students were divided into two categories – primary and secondary. Each participant had three chances to demonstrate his or her talent and skill in an effort to accumulate the highest final score – the essay (50%), then the finals consisting of a two-minute video (25%) and the LEGO speed building (25%).
100 schools in Johor were chosen to host the essay writing competition. Entries could be written in Bahasa Malaysia or English, and were accepted from 1st July – 16th August 2019. Of the 85 entries, 21 were selected to go through to the final round. The two-minute video gave them a chance to show more of their unique personality and provide insights about their essay.

On the 29th of August, The LEGO speed building was held at LEGOLAND Malaysia Resort, and officiated by the guest of honour Tan Sri Rafidah Aziz, former Minister of International Trade & Industry and Chairman of Air Asia X.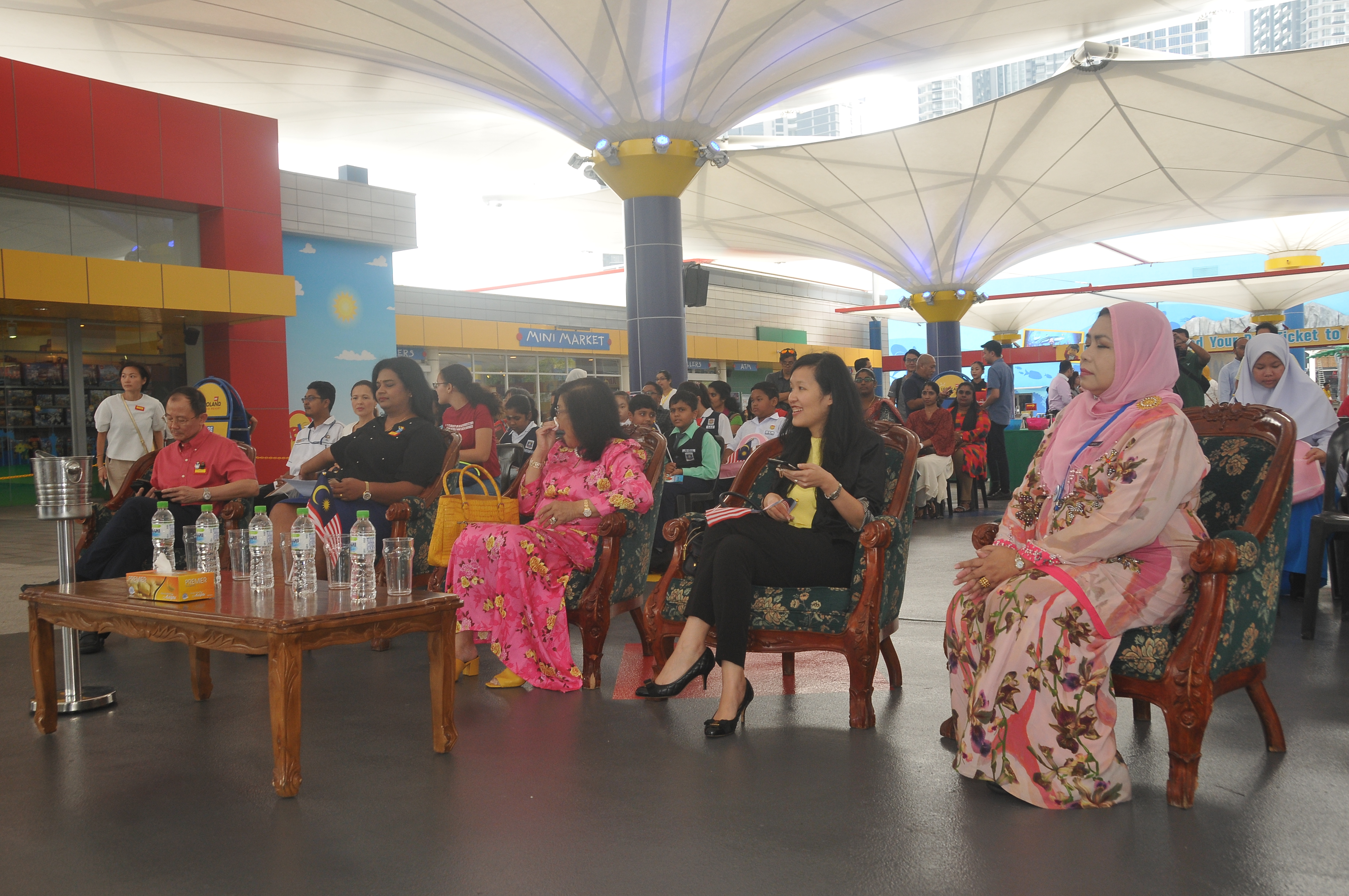 VIPs (left to right): Mr. Isfandi Adi bin Ahmad, Assistant Director, Information Management & ICT;
Ms. Thila Munusamy, Director of Sales & Marketing, LEGOLAND Malaysia Resort;
Tan Sri Rafidah Aziz, former Minister of International Trade & Industry, and Chairman of Air Asia X;
Ms. Yeoh Pei Lou, Executive Director of Frog Asia Sdn Bhd;
Pn. Rokiah binti Ahmad, Senior Assistant Director (Language), Learning Sector.
This last component of the competition was an intense, action-packed, lego-stacking, nail-biting race to reconstruct a "Malaysia" Lego creation according to the sample given. Parents and school teachers were invited to cheer on the finalists in this exciting event. The first ten students to complete the reconstruction were declared the winners of this LEGO speed building component of the competition, earning a one of a kind LEGO train trophy while the 11 consolation prize winners were awarded a LEGO polybag. The student with the highest total score was crowned the overall winner. All finalists were also rewarded with entrance tickets to LEGOLAND Malaysia Resort & certificates.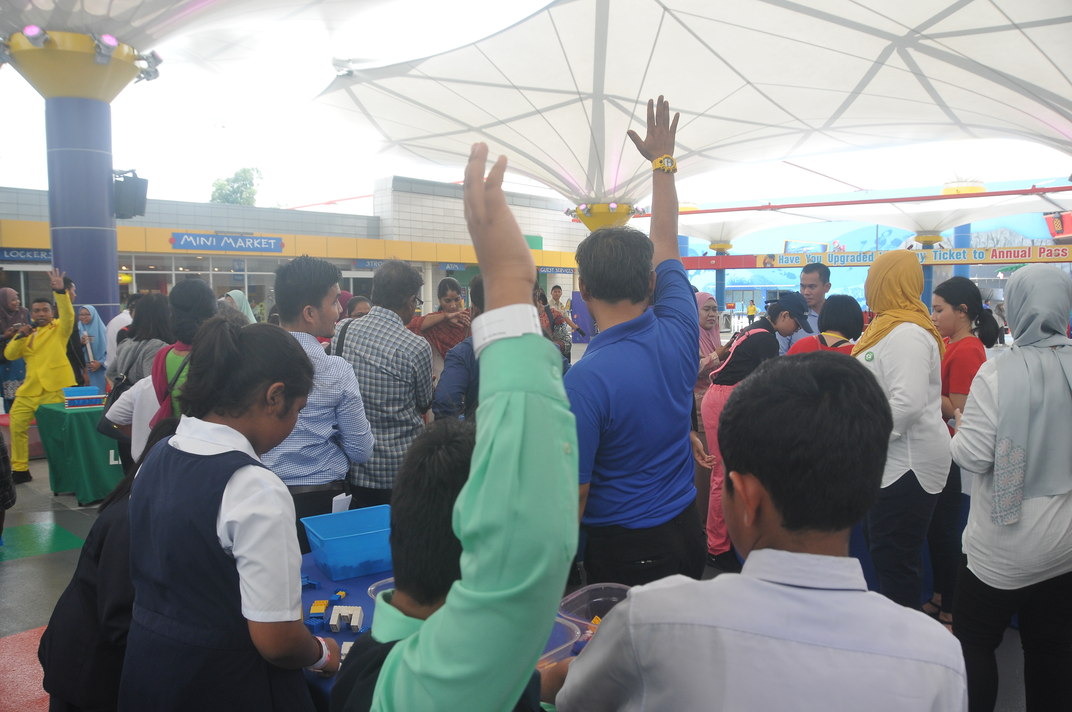 Engaging audience participation. Look at the crowd that turned up! And who doesn't love an animated MC in a bright, yellow suit to liven up the grand finals?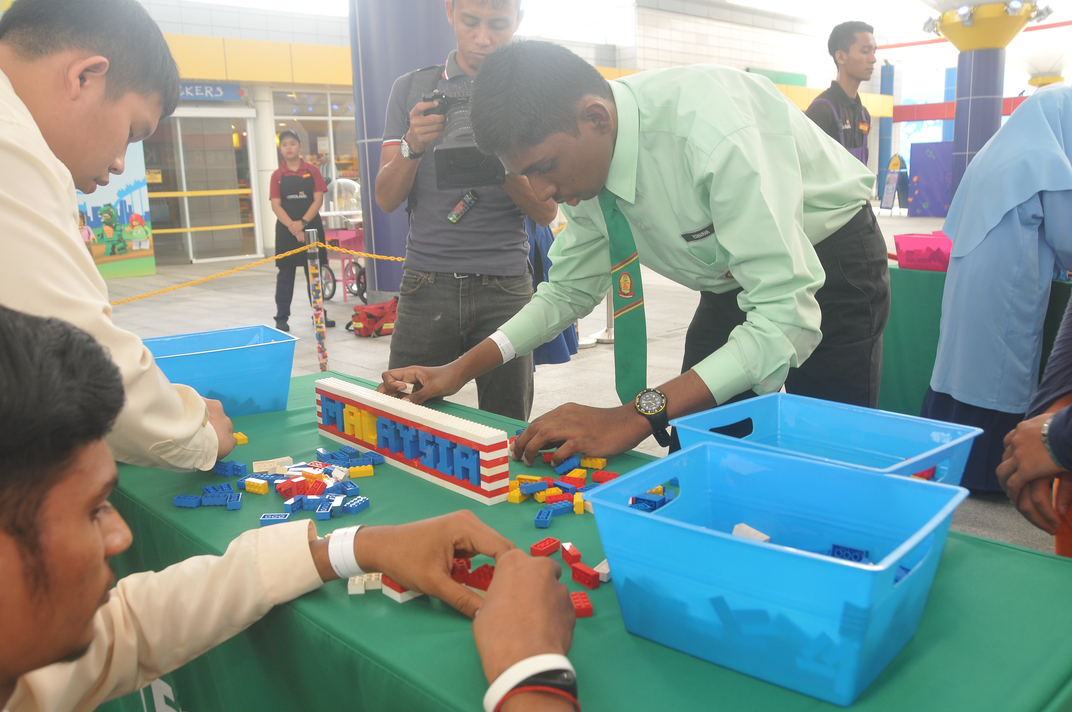 The future builders of our nation concentrating hard at quick reconstruction.
The biggest take-away from this event was not the cool prizes, or being able to say that they were at LEGOLAND Malaysia Resort. Rather, the most important thing was cultivating the younger generation to recognise the importance of, and thus having the desire to, build the right thing. SIPP-YTL built the railway to connect people; SIPP-YTL organised this competition to build creativity; and by concluding the day's excitement with "Negaraku" as an anticipatory celebration of Malaysia's independence day, SIPP-YTL built a sense of patriotism & celebration of unity within diversity.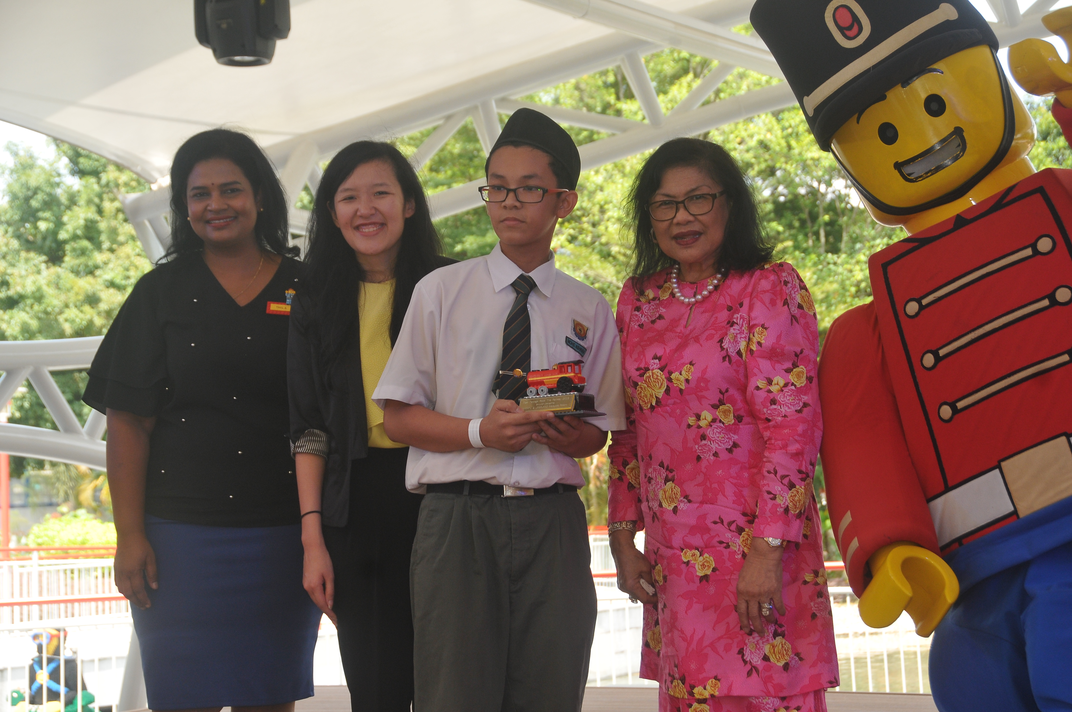 The guest of honour, Tan Sri Rafidah Aziz, presenting the prizes to all the winners.