by Anis Zamani
'Macha, you want to makan here or you want to tapau?'
Ask anyone outside of Malaysia (and Singapore *insert eye-roll emoji*) if the sentence above makes any sense. Chances are you might get a "huh?" or "Say what now?", or even "Speak proper English, please!"
The sentence though, makes perfect sense to the average Malaysian. The words macha (brother in Tamil), makan (eat in Malay), tapau (Cantonese for take-away) are in fact, quintessentially Malaysian.
According to the National Geographic, food is more than survival. "With it we make friends, court lovers, and count our blessings. The sharing of food has always been part of the human story, and not surprisingly, eating is a national past-time in this country.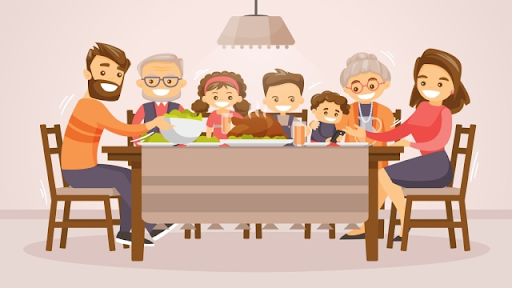 National past-time (Photo: Thinkstock)
From eating boiled tapioca during World War II to having Eggs Benedict at the neighbourhood hipster cafe, Malaysians have, for lack of a better word, makan it all.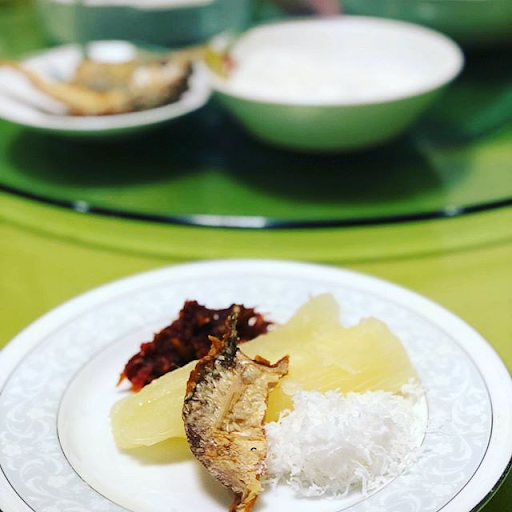 Boiled tapioca with anchovies sambal, salted fish and desiccated coconut from Bad Boyz Truck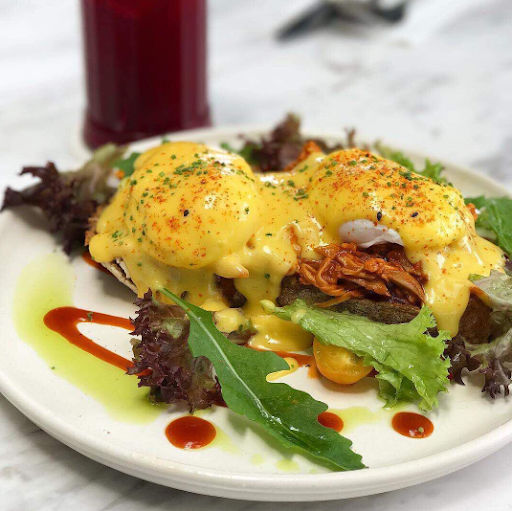 Eggs Benedict from Birch 
Take the curry for example. There's the Malay curry with all the santan goodness, and then there's the Indian curry with all the aromatic garlic and ginger. Last but not least, there's the flavourful Chinese curry that will keep you coming back for seconds (and thirds).
You can gobble up fish/beef/chicken/prawn/mutton/pork curry with rice, noodles or even dunk roti canai in it (heck, you can even have spoonfuls of curry straight from the bowl).

Indian Chicken Curry from Cooking made Healthy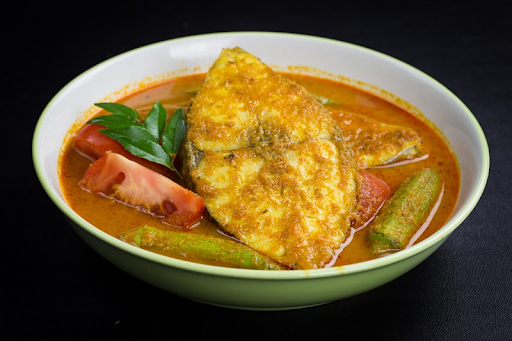 Malay-style Fish Curry from Aroma Asian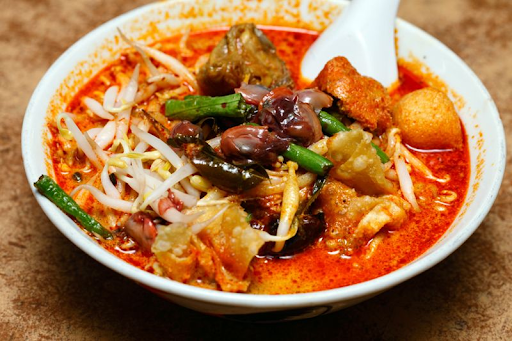 Chinese Curry Laksa from Coca Seafood Restaurant 
BUT, in essence, they are all curries, albeit in various shapes and forms. 
Suffice it to say, though there are many versions of curries (don't get me started on Japanese curry and Thai curry), it is the combination of spices or herbs that make a good curry, well, good.
A parallel can be observed with us Malaysians. The racial makeup of this country has a rich history, dating back to 40 thousand years ago, culminating in what we now constitutionally recognise as Melayu (Malay), Cina (Chinese), India (Indian) and Orang Asal (indigenous people).
It is the amalgamation of these races that makes Malaysia what it is today, a delightful blend of 'herbs and spices' in a pot of gently simmering 'broth'.
Having said that, it is easier to shout perpaduan kaum (unity) than to practise it these days. It is up to us to practice what has been preached to us since the day we were born (Rukun Negara #5: Kesopanan dan Kesusilaan) and avoid becoming that person who incites racial tension (lookin' at you, politicians).  
"Let our unity be our pillar of our love and Malaysia's success, 
For our country is safe from many natural disasters, a country God decided to bless, 
And when people ask you 'where are you from' be it from Europe or Asia, 
Look at them with a smile and proudly and say "Aku anak Malaysia!" 
(Excerpt from a poem by Daya Nandan)
Selamat Hari Malaysia to you and yours, YTL-ers. We should strive to maintain our racial harmony, within the company and beyond. 
WE CAN DO IT GUYS (AND GIRLS)!
Also, jangan lupa makan kari (Don't forget to have curry)! *winks*
Sources: 
https://www.nationalgeographic.com/foodfeatures/joy-of-food/
https://www.thestar.com.my/metro/views/2016/08/10/secret-ingredient-that-unites-us-theres-a-dash-of-love-in-every-malaysian-dish-explaining-our-endles/
https://www.nst.com.my/news/2016/02/127703/making-sense-macha-makan-and-tapau
https://www.nst.com.my/news/2015/09/merdeka-plate