by Caryl Teh
So many things have moved digital over the past few years. And now with the return of MCO, it's a good thing we have that option! This CNY, even if you can't be with your family in person, here's a recap of the significance of 3 timeless traditions & some ideas about how you can still celebrate the new year together.
Ang Pow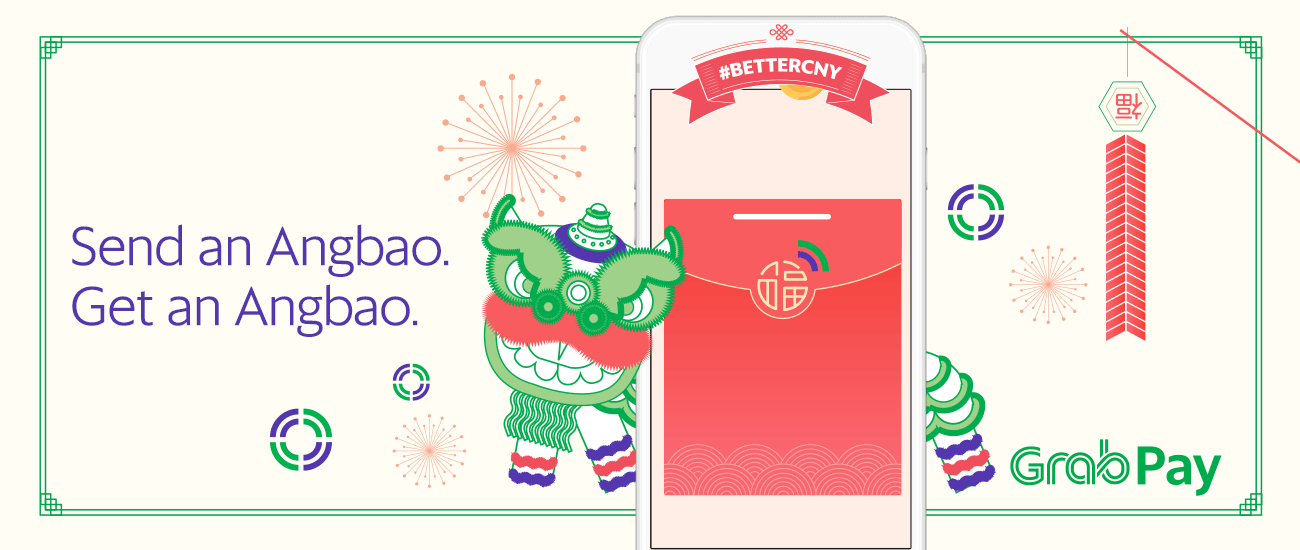 Grab your ang pows digitally this year. Credit: Grab
Significance: The red envelope, known as hongbao, is given to others as a symbol of energy, happiness, and good luck. People send these wishing receivers another safe and peaceful year.
The digital way: Many banks and e-wallets offer e-ang pow services during Chinese New Year. So even if you can't give red packets in person this year, it is still possible for you to bless your loved ones financially.
Foooooood
Significance: The New Year's Eve dinner, or reunion dinner, is an extremely important occasion for the Chinese. Spring rolls, dumplings, noodles, steamed fish, & of course the well-loved, but rather messy, Lou Sang (a.k.a. Yee Sang or Yu Sheng for the Lo Hei) are among the delicious dishes enjoyed by family and friends.
The digital way: The New Year's feast can be booked through a food delivery app like Food Panda or Grab, meaning less time in the kitchen and more time spent with loved ones. With a few swipes, users can add items to their basket and have them delivered right to their door. You can even order for your family members who aren't staying with you & do a video call with them (more details below)!
Time Together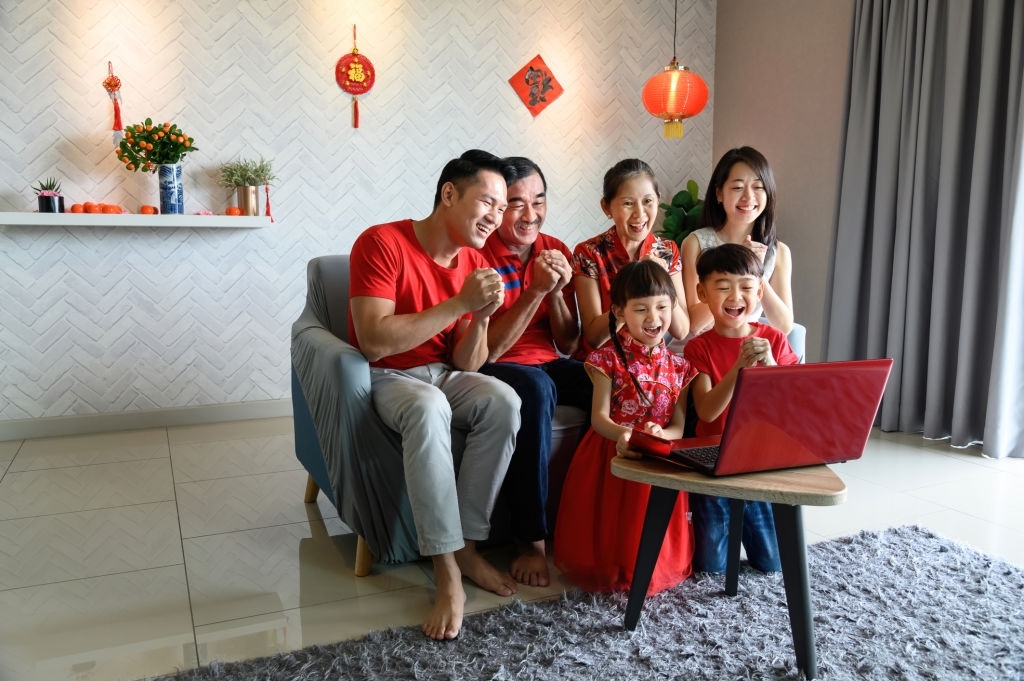 Significance: For many families, the New Year's Eve reunion dinner is one of the few times that the whole family gets together. What's that? Your excuse for not joining is that your family can't meet in person anyway? 
The digital way: Well then it's a good thing we have video calls & it has become second nature since the COVID-19 pandemic! Zoom, Google Meets, Jitsi, Whatsapp, just to name a few. As an added bonus, you don't have to worry about time stuck in traffic or the petrol or toll expenses. All you need is an electronic device and you're good to go!
We've given you all the tools, now it's up to you to customise your CNY. May this celebration still be a precious, memorable, & prosperous shared family experience that you will all remember for years to come. Happy Chinese New Year!
Source:
TechWire