by Anis Zamani
In conjunction with International Women's Day, we sat down with three wonderful ladies who have given their very best for the Group over the years. Meet Wong Moi, one of the tea ladies at YTL Plaza; Nurasyiqin Josni, one of the five female ERL (Express Rail Link) train drivers; and Tan Siew Ling, a Senior Engineer (PMG) at SPYTL.
International Women's Day (IWD) is a global day celebrating the social, economic, cultural and political achievements of women. The day also marks a call to action for accelerating gender parity. The theme for IWD this year is #BalanceforBetter.
A cup of tea sometimes makes everything feel better, doesn't it? The aroma, the hot, tingly feeling of a cuppa and the warmth you feel after that first sip. Twenty-six years with YTL and Wong Moi is still dishing out the best cup of tea (and coffee) at YTL Plaza, Bukit Bintang. The 66-year old does not look a day over 45, with her jet black hair, friendly face and sprightly demeanour.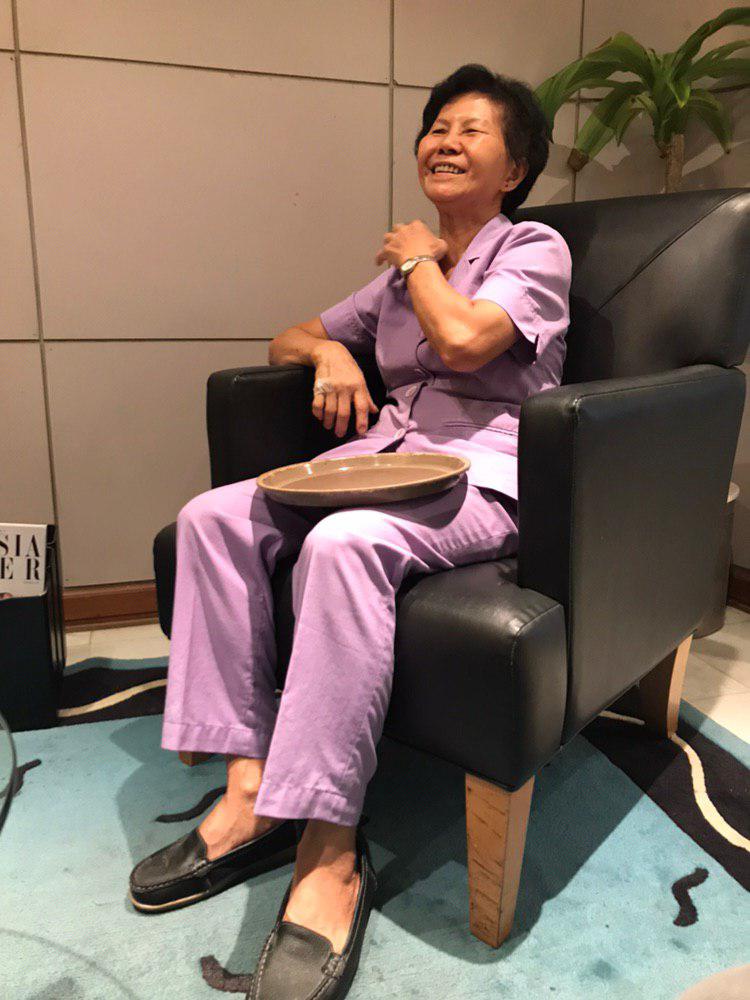 "People here say I look young, it is probably because I have a small frame," said the petite Aunty Moi.
Aunty Moi is a Kuala Lumpur native and joined YTL because of a dear friend, who introduced her to the company in 1992. She was working at a restaurant at the time but decided to quit and work at YTL in early March of the same year.
"I like working here, I am very happy and everyone treats me nicely. I have no complaints whatsoever because as long as I do my work properly, everything will fall nicely into place," she said.
Come rain or shine, the mother of three will arrive at YTL Plaza at 7.45am. She would then proceed to boil water and prepare both coffee and tea before having breakfast. Aunty Moi will then start serving tea and coffee, which would take a few hours of her time. She will go to different floors and would check if there are any meetings for the day. Aunty Moi would then prepare another set of drinks for these meetings. After that, she will read for a bit before another tea lady takes over Aunty Moi's shift at 3pm.
In her free time outside of work, Aunty Moi enjoys dancing, gardening, and reading, particularly materials on health and wellbeing, as well as Buddhism. She also reads newspapers every day to keep up with the times.
"I also like to watch Hong Kong dramas sometimes, but I try not to be too invested," she cheekily said.
Asked whether she has grandkids or not, Aunty Moi said all three of her children are unmarried and she is completely fine with it.
"I understand that my kids want freedom. The younger generation nowadays, their mindset is different. They want freedom, they don't want to be pressured into having a family. I think they feel getting married is another level of pressure. They say work, (you feel) pressure, marriage (also you feel) pressure. So I go with the flow-lah," said Aunty Moi.
When she's working, her already-retired husband cooks for her and she doesn't mind eating his simple dishes because "if he doesn't do anything at home, he might feel that he's purposeless."
Aunty Moi said she plans to retire but not in the near future, probably in three years time or maybe later.
"I am not too obsessed with the concept of 'now' because I am open-minded and positive. A fortune teller once told me that I can go anywhere because anywhere I go, I will persevere," she said.
Anecdote: "My name is Wong Moi because when I was born, the nurse asked my father, what should I be named? My father said 'Ah Moi, Ah Moi-lah' so here I am, with just two names instead of three."
Next, meet Tan Siew Ling, who just turned 37 last month. She is a certified civil engineer who holds a Master's degree in environmental management. Originally from Melaka, Siew Ling has been working for YTL for slightly over 10 years and is not looking back.
Siew Ling started as a design engineer at SPYTL but can now proudly say that she is a senior engineer in project management.
"YTL is very different compared to design consultants outside because here, we do not only focus on the design, but we also have the chance to go to the construction site and get to do practical stuff; so it's very hands-on," she said.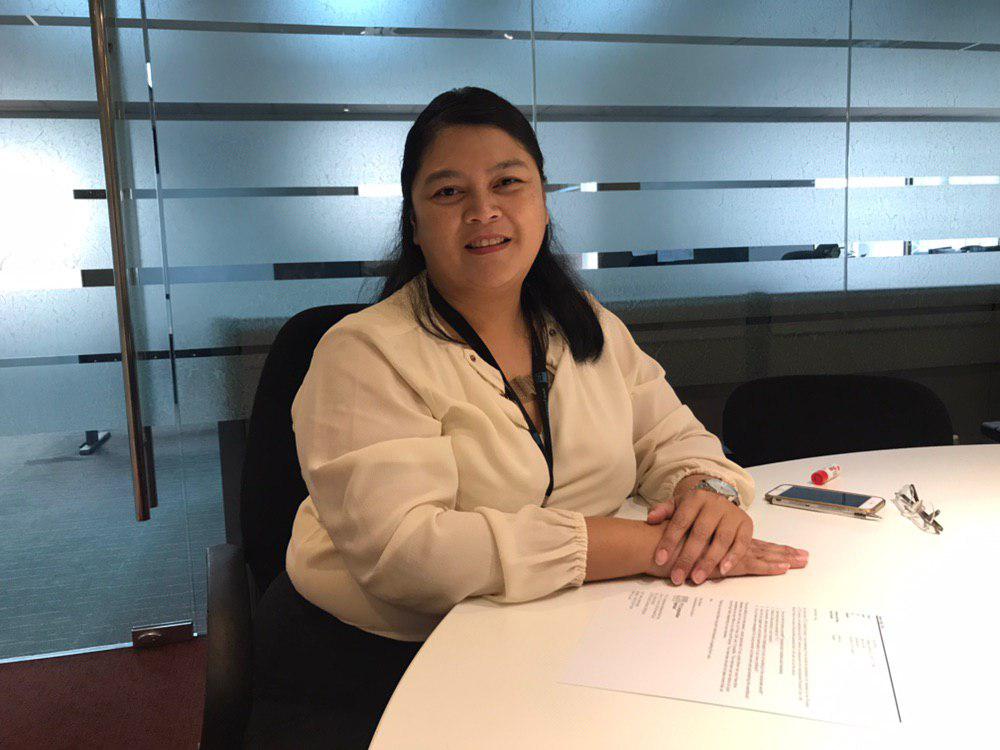 Siew Ling said her current work scope includes managing people, documents, time, correspondence, as well as stakeholders of a project, which can be designers, bosses, staff, or external parties like the authority and consultants.
"I was given the chance to help out with project development and project management at our power plants and cement plants project. To me, working on site was very interesting because it is very different from working at the office," she said.
According to Siew Ling, she and her team could see what they designed on paper being built on site and they would have a better visualization on what was going on.
"It (being on site), really helps young engineers who have just joined the design team," she quipped.
Citing Mr. CK Ng and Mr. Dermott Kelly as her favourite bosses (among others), Siew Ling humbly said she still has a lot to learn from her seniors and superiors.
"Some people would say engineering is a man's job but who cares about that anymore, just be yourself. We are all here to work and all of us have the same target, which is to complete our work. Other than that, nothing should bother us," she said.
Anecdote: "Female engineers, for the sake of your beauty, please work on site when you're young and always remember to put on sunblock. But, then again, it doesn't matter if you're male or female, just please take care of yourself when you're on site because we are our own responsibility."
Finally, meet Nurasyiqin Josni, one of the five female train drivers at ERL.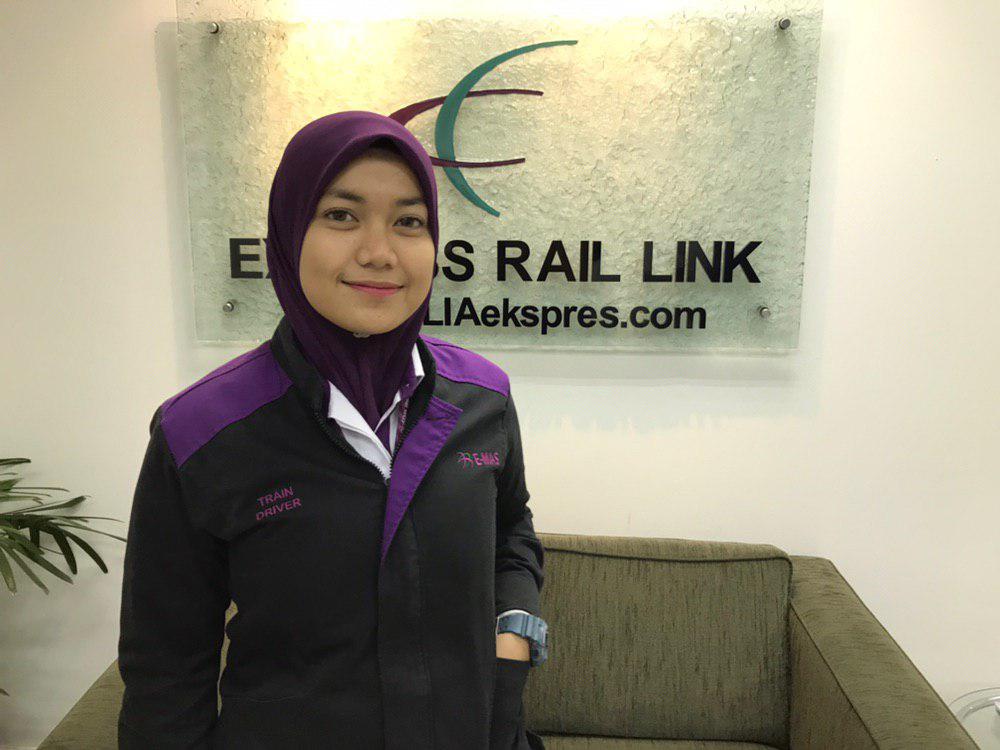 The 26-year old gung-ho lass from Rawang, Selangor said come September, it will be her sixth year working as an operation train driver for the award-winning company.
Nurasyiqin mentioned that she had initial doubts before joining the 60-strong team in 2013, but now considers herself a certified train lover.
"All jobs have challenges. In this line, we've got to do the same job as men. As a train driver, the responsibility of maintaining the train is ours; if there is a problem at the main line, for example, we have to work out a solution and settle the problem," said Nurasyiqin.
She said another challenge that she faces is passengers' perception if they happen to see her at the helm.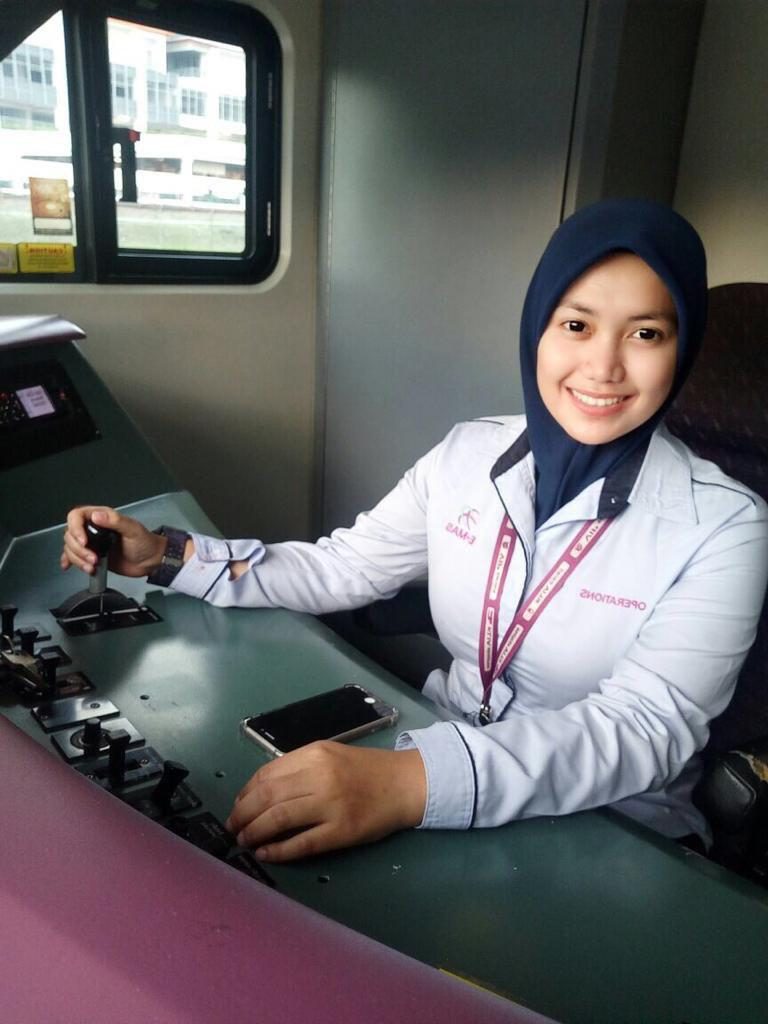 "Sometimes, a random passenger would ask me 'boleh ke bawa' (can you drive this train?) and I would always answer 'insya Allah' (God-willing) with a smile," she added.
Nurasyiqin also remembered one particular incident where she was driving on the main line and the controller asked her to stop and reverse her train.
"At that time, I was right smack in the middle of the main line, with the track condition being one side higher than the other. It was at night and the controller asked me to 'jump', get out of the train and walk on the track all the way to the back.
"According to the controller, there was a signal problem in front so I couldn't pass through. I had no other choice but to reverse my train. I made a passenger announcement to prevent them from getting out of the train to the train track. After that, I quickly made my way back and reversed the train," recalled Nurasyiqin.
She also said you never know what will happen in a day, from dealing with passengers' predicaments to solving train-related problems, and that every day is a new adventure.
"When I got the job offer back then, I felt like it was just something normal, but when my siblings told me they were incredibly proud to have a sister who can drive a train, well, now, my heart is full," said Nurasyiqin.
Anecdote: "If you want to enter this line of work, you have to physically and mentally prepare yourself. Although the train drivers here are mostly male, well, if I can do it, you can too!"
Note: Since this story was written, Nurasyiqin, unfortunately, met with a road accident and is currently warded and recovering at Hospital Sungai Buloh. Our thoughts and prayers are with Nurasyiqin and her family.
You may or may not have met these ladies but they are, and will always be, a part of the YTL Group mosaic. As International Women's Day is marked globally to celebrate the achievements of women, we are proud to have these women on board with us to keep on Building The Right Thing.