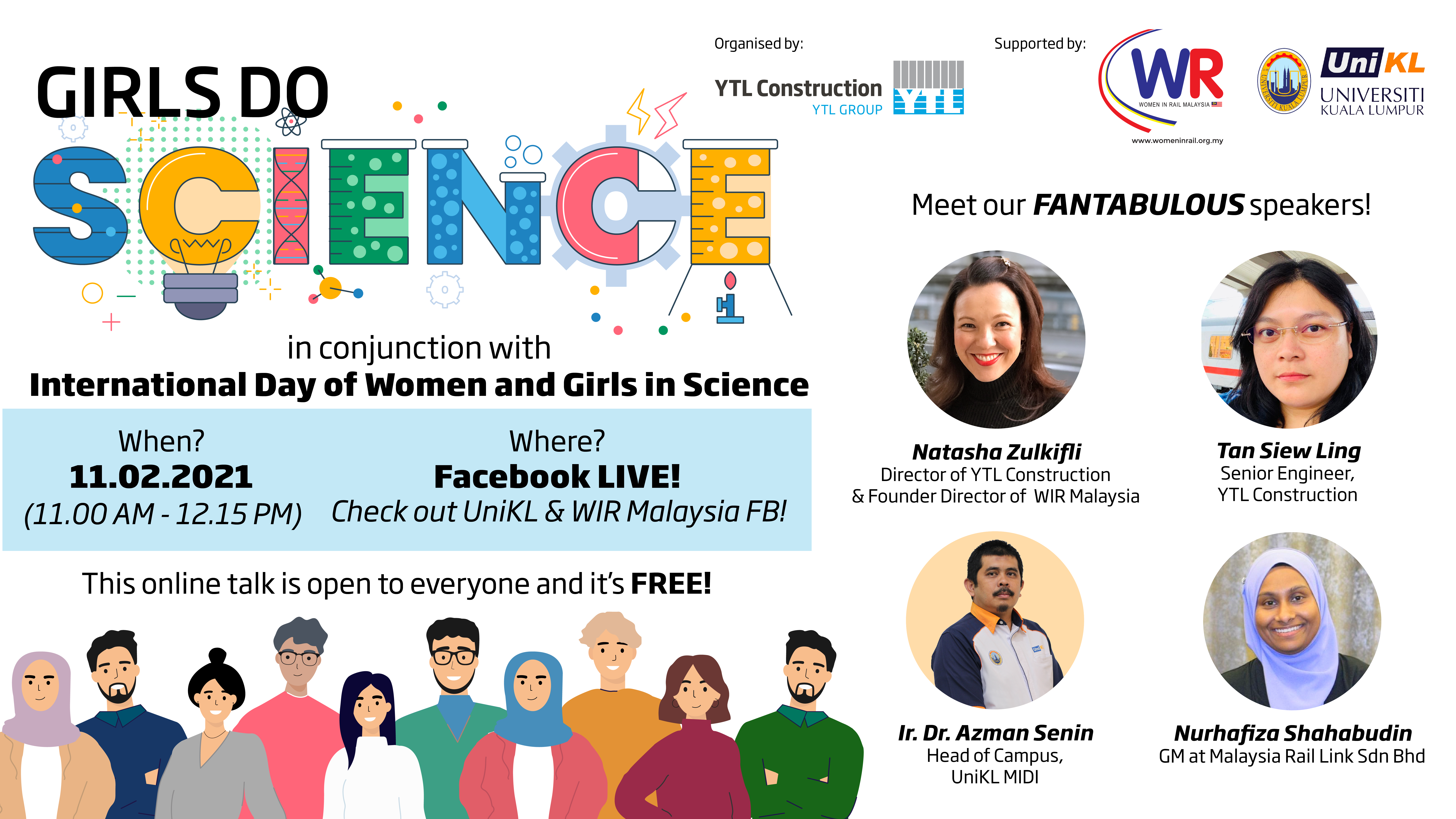 Science Is The Poetry Of Reality!
In conjunction with International Day of Women and Girls in Science this year, YTL Construction collaborated with Women in Rail Malaysia and UniKL, to organize a Girls Do Science webinar for UniKL students on 11th February 2021. The exciting webinar was attended by more than 100 participants as we shared interesting developments in the Malaysian rail industry, as well as brainstormed ideas on what the future holds for young people out there. The UniKL students had the opportunity to learn valuable experience from these respected individuals:  Ms. Natasha Zulkifli – Director of Stakeholder Management, YTL Construction, Tan Siew Ling – Senior Engineer, YTL Construction, Ir. Dr. Azman Senin – Head of Campus, UniKL, MIDI, and Nurhafiza Shahabudin – GM at Malaysia Rail Link Sdn Bhd.
Align with our 3-year transformation
themes: "Build the SPYTL Brand."