by Caryl Teh
Any of you who have been to Cantina would have noticed the stone arrangement on the 8th Floor roof garden. If you guessed that this seating area isn't just there as a pretty natural architectural aesthetic, you'd be exactly right. So what does it represent? Why the uneven seats & seemingly random tree in the middle of a little pond? This installation is called "Strength in Unity" and is the handiwork of Singaporean landscape architect, Colin Okashimo.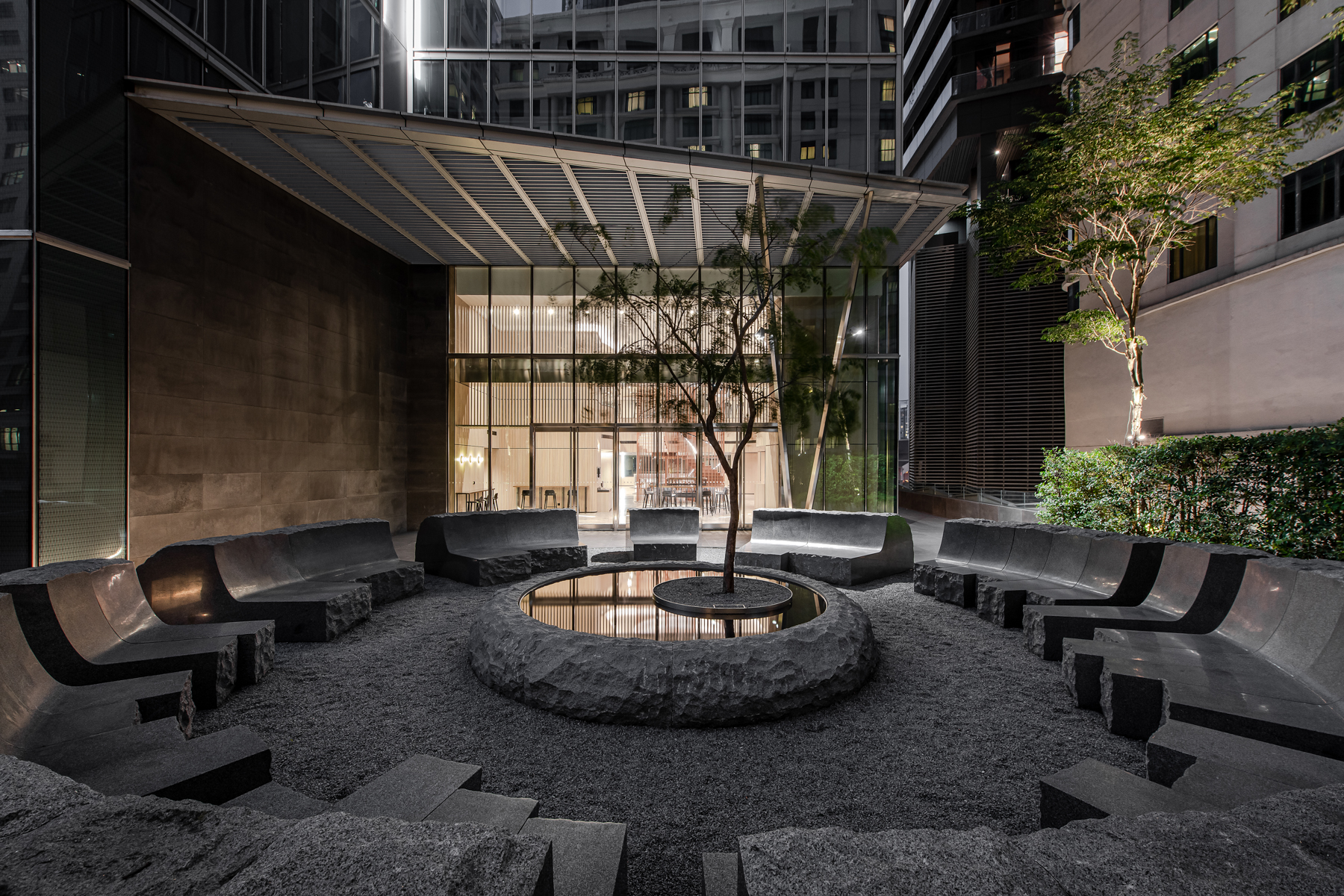 Inspirations
Okashimo drew inspiration from two main quotes. The first was from Puan Sri Datin Seri Tan Kai Yong who described the Yeoh family as "a big, boisterous and happy one where harmony, love, kinship, care and filial piety are shared". 
This strength of unity and togetherness is represented by the circular arrangement. In Chinese culture, the round dining table is typically where the family would congregate to eat & spend time together, sharing dishes and chatting away.
The whole family is represented in the structure. The seven larger stone pieces and 27 smaller ones represent Tan Sri's children and grandchildren respectively, while the five water candles in the gravel represent the great-grandchildren (at the time of planning & construction).
The Chinese word for circle is "Yuan". It carries a number of metaphorical meanings including reunion, perfect bonding, totality, timelessness and eternity. It is no surprise then that Okashimo named the structure Strength in Unity.
The second quote was from Tan Sri himself, "Success is not a gift but a reward based on integrity, industry, perseverance, vision and a will and stamina to see that vision through." 
The tree (Plumeria Obtusa) adorning the centre represents the 'Tree of Knowledge' – a testimony of Tan Sri Yeoh Tiong Lay's long term commitment to education.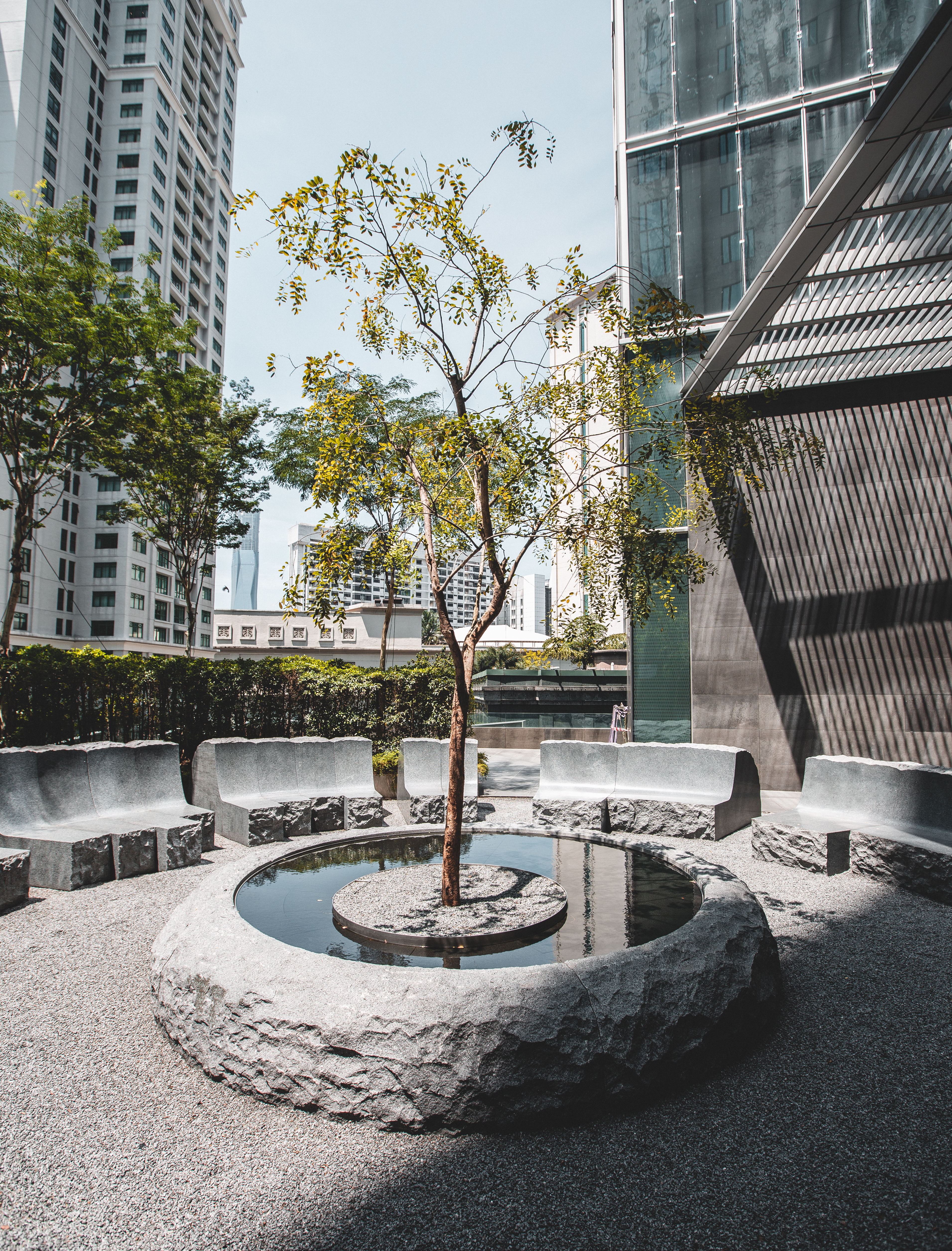 He knew that the most crucial foundations of character building happens during schooling years. That's why education was always a priority, starting with his family. He wanted to ensure that his children got every opportunity that he himself didn't get to experience. Beyond that, the wider YTL Group initiates & supports many charitable programmes & education endeavours. For Tan Sri and the YTL Group, it was a lot about giving back, and paying forward.
A Stone Structure to Experience
The whole experience aims to focus your mind on where the YTL story all started. So let's take a tour, shall we?
The emptiness in the middle of the circular arrangement highlights something that was there before but is now missing – the spatial absence of Tan Sri's presence.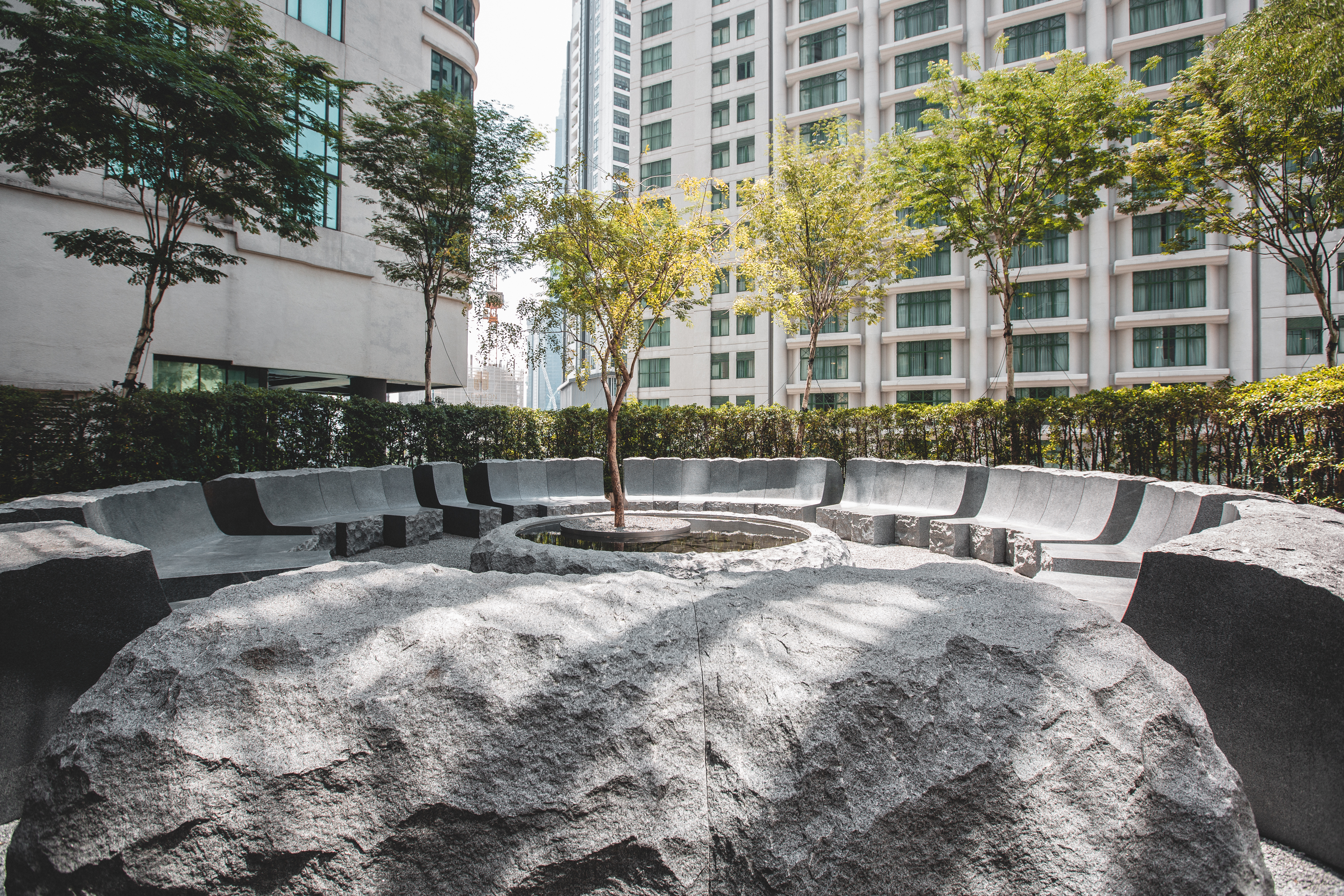 As you walk into the seating area, the spaces between the seats are wide enough for only one person to enter at a time. This is meant to create a solitary experience such that you are mindful of entering and have to momentarily stop talking.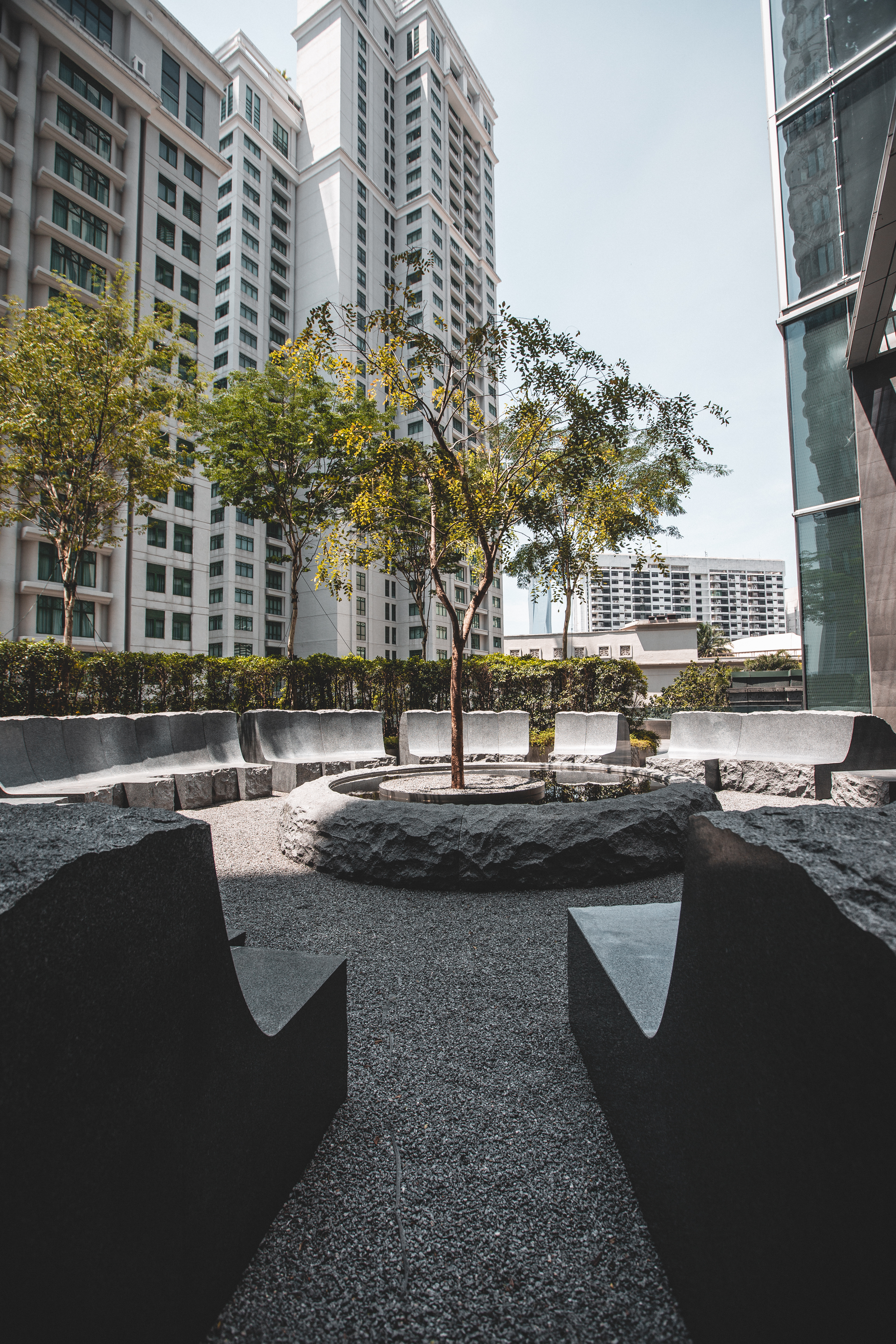 In that instant of silence, you might look down and notice the fine gravel, reminding you of Bukit Jugra where Tan Sri worked as a young man and his perseverance was tested by his father.
As you take a seat, you might notice the different textures of granite – smooth polish on the inside, & a rough, split texture on the outside. It is meant to catch your attention, compel you to trail your fingers over it to feel the different textures against your fingertips, and create a momentary pause for reflection or contemplation in your otherwise hectic daily life at YTL.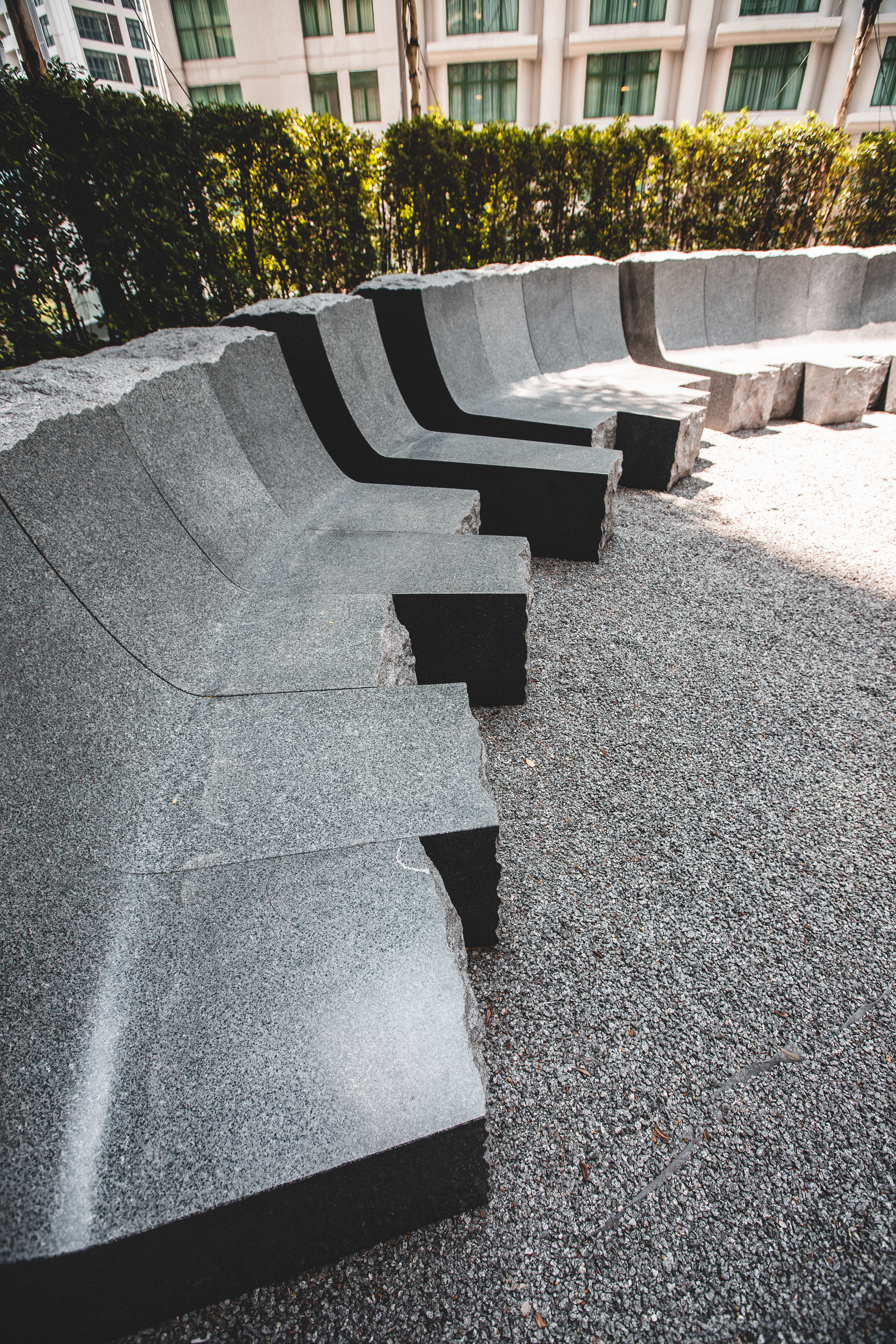 Take A Moment
Now you know all the precious meanings that Okashimo had in mind when deciding how to craft every little aspect of this installation. Thank you for taking some time out of your day to journey through the Strength in Unity structure with us. We hope that from now onwards, every time you enter into that space, you will appreciate all the thought and time that has gone into creating this work of beauty, much like the YTL story. Let's continue to Build The Right Thing together.